dudes, we are through the looking glass...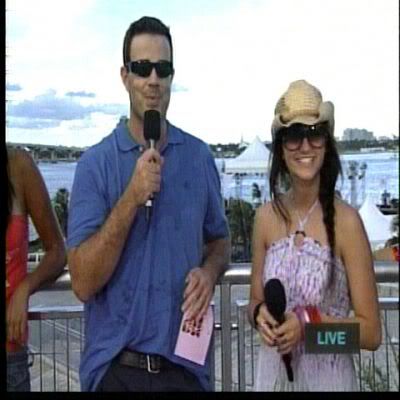 three things came to my mind after i caught ashlee simpson's apperance on trl friday afternoon.
-she dresses like an austrilian's nightmare
-we can safely assume, she's on the blow; cuz who would dress like that if they were sober.
-wonder if this was a weird interview since carson & ashlee have a history or i remember seeing video of them partying on "celebrities uncensored" one night.
[photo stolen and posted on my photobucket account from
ashleesource.com
with over 6000 photos of ashlee!]
watch erlend oye dance up a storm
that new faint album sounds sorta like the last one, but more 'goth'.
where as "dangerous dreams" by moving units has grown on me and i like it a smidge more.
"needy girl" by chromeo
; you'll be dancing the rest of the day after one listen.
death from above 1979 go all 'lite brite' on your asses
and you can't walk straight anymore.