moments in gore
george a. romero's land of the dead is picking up some major speed. universial is gonna release the film, which means it'll be rated r (but y'all already knew that there was gonna be the unrated special edition dvd, right?), but more importantly, production starts in october!
just a couple steps closer to a real zombie film.
for all the zach braffanics,
garden state on dvd in late december
; on a professional/side note, anybody know where
"scurbs"
films? i want to pitch braff
my idea for the indie rock laverne & shirley
really badly. i think we could probably get ben gibbard to do a cover of the theme song, maybe even the postal service?
so i was out on a walk and a lady drives by me and she turns down her radio real low, then as soon i'm gone, she turns it back up, and she's blasting out
jojo
. seriously, lady, there aint nuthin' to be embrassed about when you got jojo on your stereo. your ears in our goods hands with jojo.
stereogum has an mp3 of le tigre's beyond ear delicious cover of the pointer sisters' "i'm so excited"
. if you're not dancing, then you're not human. i went all sorts of 'ape poopy' when they did it at coachella and if you see them on tour, then you have to go 'ape poopey' as well.
it seems that this tv season, everything has some tie to the oc, even this season of "american's next top model," with
norelle
, but frankly, i'm pulling for
cassie
this season, since she's a stripper and
smoking gun
, i'm looking in your direction for any potential tea revealing photos de cassie.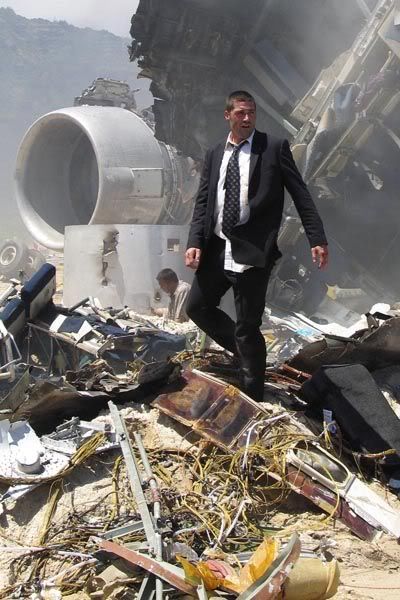 why did abc have to break up the season premiere of
"lost"
into two parts and fill the bottom right corner of the screen with annonying promos for "the bachelor" throughout the show? it's so distracting and unnerving. yeah, i'm gonna be like every other critic and say that "lost" is good television, but it should be a movie, it should be on hbo, it should only be released onto dvds every couple amonths, not on network television where i have to see the fugly mugg of some skeezer with fake whopbompers from "the bachelor" every commerical break or nearly be driven to the brink of tears due to the promos of "extreme makeover: home edition". honestly, i wish the show would get canceled so it just be on dvd and i can watch it commercial free.
anybody else notice that
thomas lennon
&
robert ben garant
of "the state" & "reno 911!" co wrote the jimmy fallon snooze fest,
taxi
; apparently, they also wrote the new lohan film as well. me, personally, i'm just waitin' on the dvd release of "the state," so i can watch the doug sketches and feel cool like i did in sixth grade cause i had the same name as a cool guy as opposed to having the same name as an animated
weiner
with a shitty theme song.