staying fat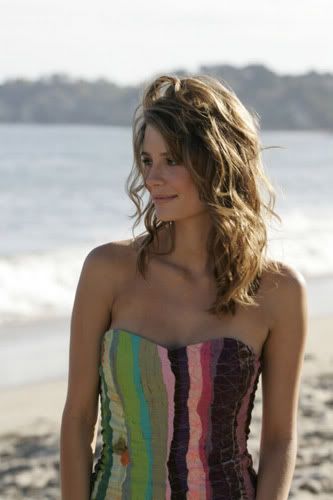 last night, the oc special gave us an all too brief glimpse into the upcoming season for the show. all i could come away and get excited about, the introduction to the incredible mischa barfin. did y'all see the shot where she throws a friggin' deck chair into a pool? what has julie copper done to push our favorite anorexic over the edge? that will be must see tv.
yet what will most undoubtley become must cringe tv on this season will have to be the bait shop. there's been much written about the apperances of modest mouse, the killers, and the walkmen; its been done, but what has been touched upon is how bad the extras are when listening to the killers sing "mr. brightside". don't they realize how awesome that song is and how blessed they are to be paid to listen to that song and dance to that song? jeepers creepers, i would do that for free and i'd be the best extra ever, shit i'd even offer to get the crew coffee and climb up in the rafters and be a grip just as long as i get to see the killers play and stare at rachel bilson enough, that becomes comedic. i don't understand how they consistently find people who do not know how to rock out to be extras? if you're making a tv show or a film, where you need kids to rock out, holla at your nerd. i'll be the best background extra since the guy with the frisbe & a german shepard in
she's all that
(if you've never experince the magic known as that extra, then you hate the cinema).
the show's mastermind,
josh schwartz
came off as rather smug in the interviews during the special. yet to me, the man has missed many gold oppurnities, IE the briefly talked about incident where mischa was thrown into a trash can. hello, why haven't you written into that show somewhere? it'd be absolutely gangbusters; like marissa is at some weirdo, vincent gallo style party, marissa gets slipped a mickey, passes and wakes up in trash can. there are so many moments that are missed with this show. if
i
were to write an episode, well, i wouldn't say it would be great, it'd just be a smidge true to live here in the oc. my seth storyline would be about him going to
amoeba
with a girl he met off of my space and the car breaks down and he has to hang out in some scary section of long beach; my marissa storyline is not that she gets throw into a trash can, but she gets into a fight with another girl at a mexican resturant at 3 in the morning and the adult storyline is that they go to an angels game and have a good time, well not sandy cause he gets hit with a baseball.
next week, there'll be another behind the scenes special, which apparently the producers like more than my idea for the next oc special, "the oc: all the drugs i did during my summer break," where we would ask the hard hitting questions to brandon d. (mischa barton's boyfriend) like, "how much coke do you have?" "where do you get all of your coke?" "can one buy coke on credit?" and finally, "can i borrow some of your coke?" adam brody & rachel bilson would talk about hanging out and getting stoned with the dude from
rooney
and finally benjamin mckenzie would tell the embrassing tale of trying to get some free clothes from abercombie & fitch and none of the employees knew who he was or what show he was on.
since
jessica coen
has gone all new york city on us, will she still do her "oc" write ups this upcoming season?
dear ladies,
can you dress like
marc jacobs spring 2005 collection
? hit the thirft stores to make it work on your dollar, but try really hard because if y'all dress like that it'd be a sofia coppola film every day and we'd feel like bill murray.
anchorman: the legend of ron burgundy
out on dvd in late december in four different versions, no less. me, i'm fixing to get the limited edition with
wake up, ron burgundy
, which is a new film made completely out of deleted scenes from the first film.
collective soul to come back?; i thought that they've been on the underground since like '95
like junior high style.