looks like a bad week to quit sniffin' clue
seriously, what has happened to the hip hop community this week? first, we lose odb. then kanye west throws a hissy fit like a seven year old in the aisle of toys r us when he doesn't win the best new artist award at the american music awards, then somebody tries to punch dr. dre in the head at the vibe awards, and apparently,
young buck stabbed that dude at the vibe awards
i mean what's next? nelly to replace condoleezza rice as bush's national security advisor? fat joe to get stomach stapling sugery and change his name to the rapper formely known as fat joe? pharell to get rid of his trucker hat and ugly sneakers for a clean pair of new balances?
if you're gonna buy a copy of
"crunk juice" by lil jon & the eastside boyz
, make sure you can find the one with the bonus dvd. it may cost a little more, but watching rick rubin and lil jon talk about slayer is absolutely priceless, seriously, just watch it. as for the album its self, i have only listened to a couple of the tracks and it's lil jon, so it ain't all that bad, but ice cube's verse on "roll call" feels just forced and unnatural or at least unnatural coming out of the mouth of the ice cube we know today. you know the star of the upcoming film,
are we there yet?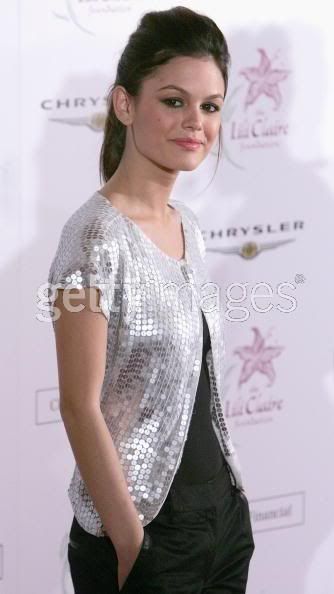 oh, rachel b, why are you such a sassy little gangster? too bad, "the oc" is in the poop shot, and members of my old party crew say that we need to watch the show together again for it to be good.
we got our first bit of hate email at the old skeet shot, today. apparently, we hate asian people, which is weird cause if you know me, i pretty much hate everybody, regardless of your gender, race, and sexual preference or if you like to take your time when doing your hair in the morning. so to say that about us, is sorta weird and we could always bring out the card of 'some of my closest friends are asian,'(although, we're feelin' pretty shit for returning evelynn's calls) or we could say that the past three nights have been spent in a frantic search for asian porn, but perhaps thats not good enough for people. so we could apologize for our comments about how annoyning asian metrosexuals are only because we are a bit of jealous towards them since they wear nice jeans and have cool haircuts.
then at the same time, we could state its a bit overactionery to send hate mail because we made that statement about asian metrosexuals in a sentence about ugg boots, but the fact is, boys & ghouls, both ugg boots and metrosexuality were already dead fads before we made our snaps, they died in early '04; well i take that back, metrosexuality died when ryan seacrest got canceled, y'all.
yet, what's far worse is to be accuse me of being a metrosexual.i had a semi conversation about this matter on tuesday with a hair stylist and you know how i brought a photo of jude law with me, so i have an idea of how i wanted my hair done, which made me feel sorta metro, then the stylist said that her next client ocassionaly brings his own flat iron when he gets hair cut and will straighten his own hair during the haircut.
besides, we got bigger fish to fry nowadays. it's called
exit music
and the 18 hour days i'll probably spend working on it. read my director's
blog
; i believe he'll write about the production.
so see ya laddle, ladies and germs.