shimmy shimmy ya, shimmy yam, shimmy yay,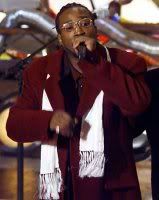 r.i.p. ol' dirty bastard
he'll forever be the orisus of this shit, he shat in the front lawn of hoes, and we'll always gonna remember that wu tang is for the children.
since you may be bumming right about now, may i suggest this game to cheer you up:
-the cobrasnake hits up
the faint/tv on the radio glasshouse show
, so try and figure out which girls are of legal age and try to find the photo of the bro who ripped me off cause i did that same exact thing the last time the faint played the glasshouse in april of '03.
filming went well this weekend. i would've taken pictures but my digital camera got attacked by ghosts and it doesn't want to work anymore. not to mention, it's hard to bust out the camera phone and snap away when you're worried about interefence from the phone picking up on the audio you're recording. .
if you're gonna be taking new asian cinema at cal state fullerton in the springtime, see ya there!
i feel so late coming to the game, but
swisha house
is blowing my mind right now. in particular the jawn, "still tripin'" by slim thug, mike jones and paul wall.
and where can a nerd pick up a decently priced
liquid liquid
album? their re-recording of "bell head" on the dfa comp is once again, blowing our minds and the source of some the worst dashboard drumming in the history of the world.