we can't hate on her...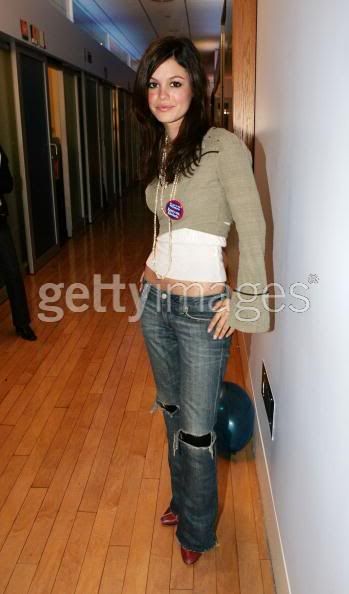 cause she voted, or at least i think she voted.
i bet if we had rachel bilson handing out free h.j.s to horny 18-24 year old male voters in exchange for kerry votes in all of those lamey states, kerry would've won and we wouldn't be bummed cept for rachel bilson cause she would've probably gotten carpal tunnel syndrome or something.
and for those, who think we're sorta slippin' on our babe of the week, we're not because since angela road rules is still in the mix of this season's battle of sexes 2 and once she's out of it, which could be as soon as next week, we'll change it. in related news, mtv is letting the viewers help pick out the cast for the next road rules/real world challenge
here
, but sadly, you can't put all of the old, sad, patheic, and unattractive girls onto a single team, so durst. i'm sorry but i want a team solely of mallroy from 'real world: paris,' cara from road rules: south pacific, and jamie from real world: san diego, who most say the hottest girl in the history of real world.