finding out true love is blind
perhaps, i'm a bit too sick or i've just been doing too much last minute shopping, but every wee little hispanic girl i see totally reminds me of
dora the explorer
.
speaking of hispanic women, eva longoria is in the current issue of maxim (pics are
here
) and just one thing comes to mind when i look at these pics, they're not hot. what happened to the pg-13 sex appeal of maxim? i mean, eva longoria wears less pretty much every week on "desperate housewives." so why drop 5 beans or however much money these magazines cost?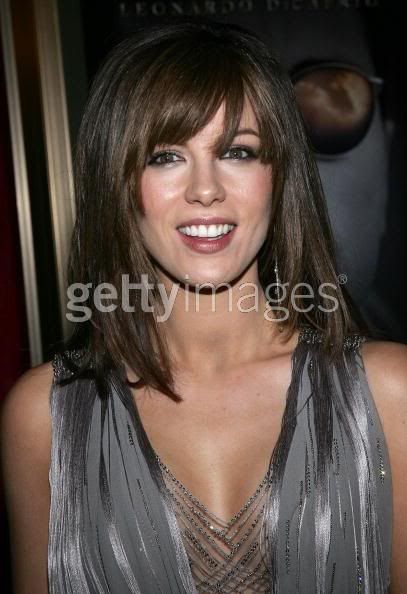 i might be in the minority and on the verge of stealing a joke from chris rock, but isn't kate becknisale's best feature, her hair? i'll suffer through the extreme horrors known as a billy bush interview just to see how she's wearing her hair. it's the big, messy and i want to believe that's going to cover beckinsale's face up, thus creating a haute couture version of cousin it.
criterion collection to do a 2 disc special edition of jules et jim
due out in march; why didn't this dvd come out now because it would've made x-mas wish lists alot easier: "buy me jules et jim criterion collection edition" written about ten times in a row.
top ten films of 2004, but here's the thing i can't really do a good job of explain why i think these films are the best. i can only tell you why things sucked, so take notice and this probably what happens to a writer when they put off writing their ten best list until the very last moment.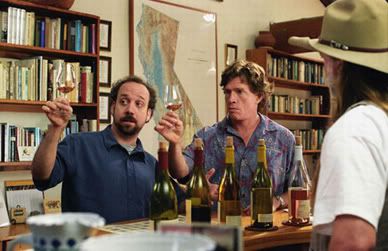 1.
sideways
the best billy wilder film that he never made. it's honest and features one of the best comedy team in the history of film with giamatti & thomas haden church.
2.
i heart huckabees
david o. russell made the american equivalent of bunuel's
the phantom of liberty
3.
collateral
: l.a. has never looked better in a film than it does here. smart direction by michael mann, breath taking cinematography by dion beebe & paul cameron and solid performances from tom cruise & jamie foxx.
4.
eternal sunshine of the spotless mind
: charlie kaufman finally wrote a film with a heart; jim carrey gives a performance on par with bill murray & peter sellers.
5.
the house of flying daggers
/
hero
:
house of flying daggers
is basically the kung fu version of
singin' in the rain
with the beautifully photographed and edited fight sequences where as
hero
is
the red shoes
of karate films.
6.
a very long engagement
: this is the film that anthony minghella, director of
the english patient
&
cold mountain
has been trying to make the past 10 or so years. it's visual poetry.
7.
mean girls
: lohan, a script by tina fey and bizzare performance by tim meadows.
8.
shaun of the dead
: in a year, where zombie fans see the return of george a romero to the zombie world and an uninspired remake of his 1978 classic
dawn of the dead
,
shaun of the dead
harkens back to a film like
return of the livng dead
, for as much fun they make of the zombie genre, they still hold it in high regard and stick to the fundmental rules of the genre.
9.
kill bill volume 2
: i had
volume 1
as number 3 on my list for last year and while portions of the film are a bit of let down considering the energy of the first film, but tarantino continues to craft this odd love stories.
10.
the incredibles
: while ebert may say that
spider man 2
is the best super hero film of the year, i beg differ with
the incredibles
. basically using alan moore's "the watchmen" as a loose blue print, director brad bird creates a somewhat vibrant and colorful world to deconstruct superhero mtyhology.
worst films of the year
1.
open water
: i paid 9 bucks to watch two boring people float around in the water for 90 minutes that could've been edited better by a 40 year old housewife learning final cut pro in community college. no emotion, no energy, just waste of time.
2.
the village
: i sincerely hope that m. night shyamalan goes back to the drawing board with his next script and tries really hard to
not
throw in a surprise ending because he has reached the breaking point with this film. he tries to hard come up with clever twists and neglects his characters, which are in fact what makes his film watchable in the first place.
3.
napoleon dynamite
: i've saw this film twice to understand what everybody was talking about it. i just don't get it. i love stupid comedies, i saw
anchorman
twice, but
napoleon
is just too stupid and one single note over and over again. the film is basically like attending a
locust
concert; basically after about two songs, you can head for home and with
napoleon
, after ten minutes, you could go home totally guilt free.
4.
dawn of the dead
: read our really old review
here
; in other words, i hate every minute of it.