it aint such a thrill...
for y'all scenesters, cool kids, hipsters, and those who don't live in fear of the outside world, head over to
cinescape
tonight to see
ultragrrl
dj. i would go, but honestly, i can't park my car to save my life, so just imagine the panic attacks that would ensue if i was trying to find a spot that i'd be remotely kosher with. i mean, i'd have better luck parking, if i walk up to la. if anybody sees ultra in la, ask her for me, if they give ap style tests over at spin magazine cause those things scare the pants off me.
dim mak is planning on releasing a side project of johnny from the blood brothers' called, black catcus choir
in '05. the blood brothers' kids are worried that it'll sound like
soiled doves
, and others hope that it'll sound like
the vogue
. me? i just hope that i don't feel like anybody's dad at the show when it goes on tour. for as much as i love the blood brothers and their related products, but there's just something about seeing them in concert that automatically makes me feel like i'm 35 and relatable to that horrible routine by
greg behrendt
. that creepy old guy whose in the front dancing and singing along, and the next morning, i'm popping advil, complaining my sore neck. i just can't do it, yet when i'm in the back, acting my age, i feel like a todler on a sugar high put in a time out right at the height of the buzz. it's a costant struggle, to act my age or feel old, but have fun.
why is nick zinner playing on what seems like every other song on the new bright eyes album?
not that it's a band thing, but nick zinner, you're sorta like the indie version of eddie van halen, right now. so cool it now on doing solos, please listen to ronnie, bobby, ricky and mike, they care who you like. it should be noted that we're gonna be on the side of the country conor obsert in '05, so if you're gonna go to those shows and have a spare, holla!
the problem with mike nichols'
closer
is the cast. natalie portman & clive owen are great in the film, but when they're not on screen together, you're bored out of your mind. seriously, you could probably walk out of this film a couple of times and not miss anything.
closer
is an ideal movie to check out on dvd because you just fast forward to the one good scene in the film with any real intensity and energy and emotion or you could watch it straight through and do stuff like clean the house, pay the bills or make one of those triple decker, jim bleushi sandwiches then come back to check on in things and probably catch the bestest moment in the film. and if you're like me, you'll ulimately get distracted by that gigantic vein in the forehead of julia roberts and asking the question of why did the costume designer pick out those awful brown cord cargo pants. and that ending was so poorly shot and not believable, for as much as beautiful as natalie portman is, she is not the type of girl that would make average joes stop and do a linda blair head spin as she cursies down the street; this week's babe of the week, now she'll stop traffic.
this is the kind of film that makes me hate films
i can just imagine the pitch on this: will smith is the date doctor, the dude who helps other dudes get some, but when he meets the woman of his dreams, he needs his own date doctor. my god, why would anybody want to see this film? then you think about it, and you're like, 'oh yeah, the bush states'.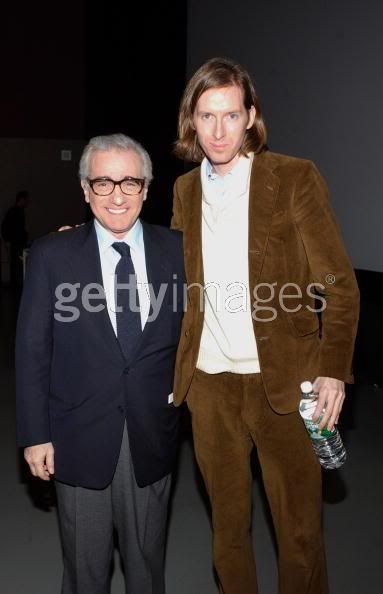 memo to wes anderson & martin scorsese
we love your work, especially your earlier films that were more personal. yet lately, your films have been slightly disapointing, although, we haven't seen
the aviator
yet, we're gonna already claim 'it was okay' and 'could've been better' status with it. so could you guys simplfy the scripts a bit, maybe not spend 60 million dollars and spend years in italy working on productions. why not come home, make a film with your regular actors. so mr. scorsese, bring back bobby d to the fold cause we can't bare to see him in anymore goofy comedies or psycho thrillers and mr. anderson, bring back kumar and give owen wilson a smaller part. fuck spielberg for stealing the dude from you, still put him in the film, even in a super small part. and let's face it, that accent owen wilson had in
the life aquatic
was super annoyning and would've worked better in small doses. bring down the budgets a bit, to say like 10 million and still work with people like bill murray and john c reliey, but bring back some old faces like harvey kietel and jason schwartzman, remember them? for a minute, the world thought those two were your on screen alter egos.
so guys, let's remove leo di caprio's number from the rolodex and make some great films again. and if you see him, pass the note down to soderbergh as well.