one step closer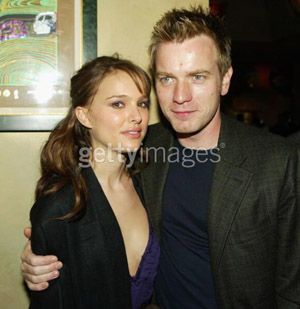 hey obi wan, loosen up your grip up a smidge. there's plenty to go around, so why not share.
dudes, i've completely lost my mind. stress, setbacks, and stepping up to the plate has taken so much out of me. then again, it's like what the dude from
starbucks
said: "if you're lucky, you only get to spend one day in newport beach and if you're not, you spend the rest of your life here." there's just something unnerving and utterly frustrating about that city and frankly, if i don't
so in other words, i'm out of comission for this week. your humble narrator has too much tap dancing to do. it's either keep on try to juggle all of these things and get an ulcer or kidney stones, which thankfully, we haven't really had since the sixth grade or just keep on livin' and update when i'm sorta sane.
although, we've found somethings that has cheered up us:
-
ultragrrl
introduces the world to the magic & awesomitcy of
mcrorie
; why are our neighbors to the north just destroyin' everything. first, the arcade fire and now, this!
-finally breaking down and taking everbody's (being mike knab and
stereogum
) advice and started to listen to
joanna newsom
. her voice reminds me of being back in kindergarden and first grade, then again, i had a first grade teacher who couldn't really sing and played the electronic harspacord from time to time.
yesterday was steve aoki's birthday. so happy belated birfday and if there's any openings for summer internships at dim mak, can i please work there?
burned by the sun breaks down the whoachella '05 rumours
for y'all. if the potential
line up
is correct, it'll be a good time, but nowhere as good as whoachella '04. although, i wish that the line up for saturday could be as follows:
-
rilo kiley
-
doves
-
the arcade fire
-
the shins
-
wilco
-
phoenix
-
death from above 1979
-
the secret machines
-
tv on the radio
and bowie only if he does the album,
"ziggy stardust and the spiders from mars"
in full as well as other songs from that era and no new crap.
throw in some more bands like
the walkmen
,
M.I.A.
,
hollertronix
,
lcd soundsystem
,
ted leo + pharmacists
,
bloc party
,
the kills
, joanna newsom, and deltron; instead of those flash in the pans like dogs die in hot cars (seriously who is gonna care about them in february of 05?) then i might go, but right now, its sorta at maybe status.
some say that one of the
mary annes
on the new gilligan's island has that same vibe which cameran from real world: s.d. had minus the frizzy hair and the frequent punching of dudes' balls;
nicole eggert is still hot, yet one of her claims to fame is being on a sugar ray album cover
.
criterion to release one of godard's first post new wave films on dvd
; so it'll be really experimental and no plot and no anna karina and no cinematography by raul coutard, but i'll still buy it.
and
the superficial exposes lindsay lohan's high school days
, can we count down the hours until that picturetrail account is closed or removed?
not to mention,
go fug yourself just blew my mind
and has made me want to quit whatever it is that i do.