the synths destroyed my teen art center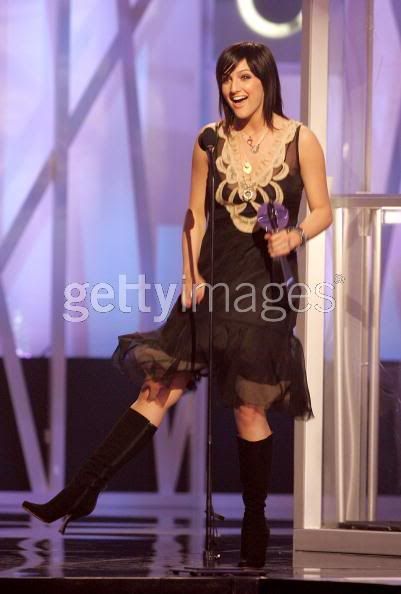 i want to really like ashlee simpson's new haircut; i mean it's the perfect length and everything; like girls thats how long you should grow out or how short you should cut it, but the fact is, she's just a horrible dresser ( see her get destroyed by the lovely fugging it up girls
here
and
here
). then there's her video for the single, "la la," which has its moments of greatness, but overall its ruined by the over stylization by
joseph kahn
(dude, the reason why you're not directing another film is because people like a steady shot, not a shot moving side to side as if it's attached to a monkey getting donuts. let a shot last for 10 seconds, no quick cuts, and just relax). but anyways, i don't want to play the decephe mode card, but we've heard from kids that ashlee simpson is basically down for whatevs, if you know what i mean. so a tropper, a rallyer, whatever fucking slang you want to use in this situation.
i mean, i'm not surprised that she's that way, with the way
her dad talks about his kids in the news
; i mean who draws attention to his daugther's whoomp bompers.
hip hop site
says that on the new prefuse 73 album there will be a track featuring
el-p
&
ghostface killah
and a remix by el-p has already been completed. if you're a beat nerd, you've creamed your jeans already or if you're a hip hop nerd, you crapped your pants when you heard about mf doom working with ghostface, but myself, i'd only get excited about a ghostface/mf doom team up, if produced entirely by madlib. still, its good to see some quailty mcs to work with scott herren.
this article explains why i never let anybody in my car; it's not cause i don't like you, it's cause you distract me