hounds of love
first and foremost, why is
garry shandling on the cobra snake
? i mean, it's really cool to see somebody like garry shandling out and about with the hip kids, but come on? what's next, jerry seinfeld to do a week long stint as a guest editor on
gawker
?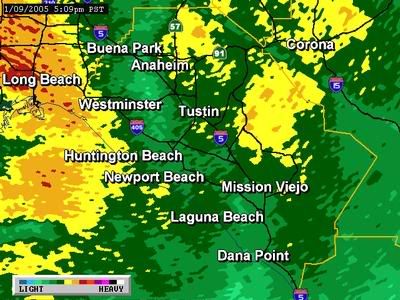 eventually, everybody in southern california is gonna have gills or at least they're gonna have to with the way
this storm rages on
. some say it's the return of "el nino," while others say, it's mondo retardo that it hasn't stopped raining and going to punch the next person who says,
"but we need the rain"
directly in the face, 80's metal concert tee style.
please prepare to play your tinyiest violin as you read the next coupla lines. for as you see, i don't start school until the end of the month and frankly, i have no clue as to what should i do with all of this free time? yes, i'm upset that i have three more weeks of sleeping late, partying and what have you nots. yet, i've done that already, you know. i spent all of my gift certificantes or at least a majority of them. i already went up to amoeba and wandered around the mall looking for a pair of decent jeans, but what else is there left to do? i mean, i could get a job, but who would want to do that and to certain portions of corporate america, i'm an undesirable. it's not that i say the wrong things in interviews, it's just that i don't say anything at all.
and with all of this time away from higher education, i fear that my mind will turn into mush after living on cinematic diet of takashi miike & david lynch films. so i almost feel slightly comfortable in my decision to watch
"dora's pirate adventures"
in the mornings. first, i'll be able to brush up my spanish skills, which have been a downward spiral ever since junior year in high school and i'll get a boost in my confidence because dora throws nothing but compliments to you as you watch the show. i honest believe the kids who'll be paying for my social security will be so well adjusted and confident that they could care less about me and my frivlious spending.
want your '05 to be ashlee simpson free? then sign this
petition
. i'd say don't because i kinda want ashlee simpson to be attached to this script i'm working on right now, but at the same time, i sorta knew that i'm really slow writer and with the script, i don't know if it's a short film yet. so i'd say sign it because i think i could probably attach hiliary duff to the script, and if not her, i could probably get her sister. i think you could probably get hiliary duff's sister to do showtime softcore porn.
is there going to be a backlash against the following bands for being played on kroq or will there be phone calls made to kroq asking to stop playing these bands. in case you were wondering, kroq is now playing the blogosphere's band of 2k4, the arcade fire or at least added them in the rotation. so in la, there's at least three stations you could hear them on nowadays, which is really odd. i just wonder if the mars volta fans are re
volt
ing against the new stuff since it's getting quite a bit of kroq airplay and the last time anything involving cedric & omar that got quite alot of kroq airplay broke up within six months of said airplay.
tiny mix tapes reports that there will be no modest mouse at whoachella '05
. stoney jocks and that weiner kid on kuci who does 'mandatory modest mouse' on his radio show are bummin'.