rats off to ya
either i've given you enough of a head's up or you're gonna be super mad at me for the lateness in the head's up, but the blogosphere's favorite canadian band that isn't made up of members from other canadian bands or whose members date osbournes, the arcade fire will be on
morning becomes eclectic with nic harcourt
at 11:15am; check out, live performances and most likely a better interview than the one that la times music critic, robert hilburn did on them that ran in the sunday paper. so if you're not sick of them or missed any of the la shows like i did, check it out.
not to mention, that the performance will probably be on their site a couple of days after its initial airing.
don't forget to check out
the cinema social
tonight at
the lab
in costa mesa. japanese food, babes, and short films, how can you go wrong? as an added bonus, if they show the credits on any of these films, you may see your humble narrator's name buried, buried very deep.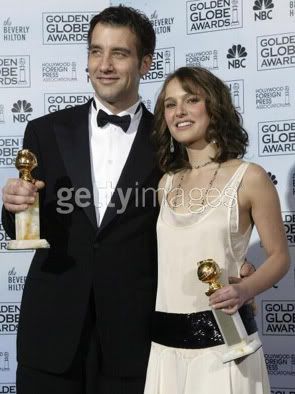 sure, i would like to say that natalie portman's acceptance speech was great at the golden globes, last night. but the thing is, there was a new episode of "
arrested development
" on and well, i'd rather watch the best show on television and laugh myself silly instead of some dude's shotty direction who'd most likely cut to unnecessary close up of jamie foxx during somebody who has nothing to do with him's speech. if i wanted to check out what anybody was wearing, i got
getty images
,
wire image
, and
go fug yourself
for that, dudemeisters.
on a related note, i'd would say that natalie portman should've won an award for her work in ted demme's
beautiful girls
cause that's her best performance.
golden globe flip flops:
-
somebody better call the hot cops and arrest evangeline lilly
-
bigs up to terri hatcher for calling herself: "a has been".
-
now that elektra tanked at the box office, will jennifer garner go away for a while? because i don't know if i can stand to watch another episode of "lost" with a commerical for her film followed by a promo for the brand new season of "alias"; too much at one time, baby. just ease back and lay low like your pledge master of a boyfriend
-
i'm still don't get that portia de rossi is a lesbain like the way i don't get how that dude for the jets missed two field goals on saturday. i mean this totally changes that incident when this girl who sorta looked like portia de rossi said 'suck me sideways' to me
-
i guess this sorta explains why we haven't seen phoebe cates since drop dead fred
-
mischa b. tries to drop it like it's hot
-
hey g-unit, first off, you look like a valet or a waiter for the thing and secondly, you hosted one of the worst episodes of 'snl' that me eyes has ever seen. although, i'll say that the rest of "that 70s show" cast is the new peter scolari
-
you were robbed, dude. thomas haden church's performance in sideways will go down as one of the all time great comedic performances
-
oh, kristin davis, will you be my mrs. jones? can we met every day at the same cafe. six thirty and no one will know you're there
i wonder if emmy rossum watches "super milk chan" and eats cookies & cream flavored drumsticks? cause that'd be cool if she did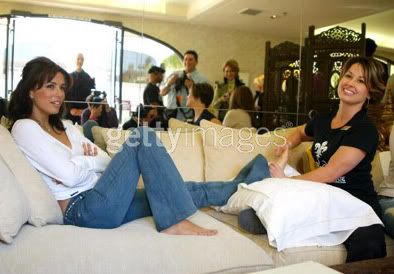 i can sorta guess what that lady is thinkin' about eva longoria:
"what a bitch"
and something for your ears, boys & ghouls,
madlib 's mix on friday night flavas from about a week or two ago
new quasimoto record in a couple of months.