rise up with fists
boys and ghouls, your humble is gonna be real with you for a moment. perhaps, it was because i walk down the street with my head down or maybe cause i was wearing my camo
paul frank
hoodie at night, so it could've been my fault, but anyways,i was nearly hit by a car while walking to my car at school, the other night. believe you me, this isn't the first incident of being nearly hit by a car. i've almost gotten into fights with people who nearly hit with their car; well, only one time and i yelled to the guy, "please run me over, next time." but anyways, i think it was a me problem when i got nearly hit last night, i mean it couldn't have been the driver. i mean, isn't wasn't pouring last night and she was on the phone, so her full attention was focused on the road, right? the look on her face as i sorta jumped out of the way of her car was rather priceless; i can't explain it, but i have to assume that she said, "oh my gosh, i just almost hit some guy, but you know, i'm really frustrated with jordan, right now. you know, i wish we could take our relationship to the next level," or something stupid like that.
related, my father, charles reinhardt speaks on
the horrors of l.a. drivers
. seriously, the family that blogs together, stays together and no, we're not against women drivers.
further related, there is no greater driving tourtue than driving home in traffic with rain so heavy that you can barely see five feet in front of you and you can't listen to the new prefuse 73 album because you can't concrete on that and the road at the same time, so instead you listen to npr's
"says you"
.
t.i. filmed a guest spot for an upcoming episode of "the oc"
[via
catchdubs
]; so how far away are we from cameos by
e-40
as the new neighbor from across the street, who will hopefully stop by the cohen household and say something to the effect of "these girls left their asses at home," but you know, in e-40 slang. honestly, i think that the show creators should write in a guest spot for kobe bryant for next season. i mean, homeboy is a resident of newport beach and maybe josh schwartz could jump on that ever super popular ripping off larry david bandwagon to spice things up.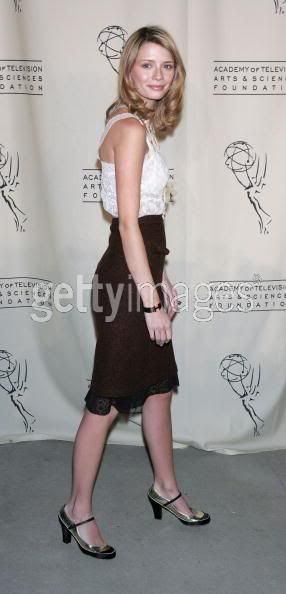 well, mischa b has like an annoyning, unnecessary speed bump in a supermarket parking lot style of ass; but, yeah, she left most of it at home.
i mean if my spring break wasn't next week and probably will be spent writing papers and i felt comfortable with my parking skills in la, then i'd totally track these babes down and party with 'em. although, they'd probably laugh at me and call me, 'a bro' for asking if they want to party and what not, then they'll probably leave the place with a couple of anoxeric boys with similar hair cuts, cause you know, the cool kids belong together. which leave me, talking to some girl whose really into horses cause my hair reminds her of a horse. honestly, probably the craziest my spring break will get, will probably be drinking a beer and watching robot chicken and maybe going to an art museum or amoeba
is the
mia
album out now or not? the xl site says it'll be out on the 25th of april, but
amazon says its out right now
and the peeps at tower records said that they should have gotten some in yesterday on their computer, but the delivery truck was late. also, they told me that i was the first person to ask about that album, which made me feel cool and stupid at the same time. yet, i felt more embarrased as i thought about buying the louis xvi album, which was the same album that a bunch of 14 year old girls also in the store wanted to buy. am i too old to listen to them, anybody, bueller?