wayne brady's gangsta rap pool party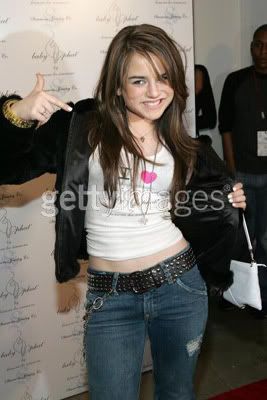 perhaps it was a lack of sleep or what, but as i watched pop star
jojo
host mtv's fake id club special, i realized that jojo is actually a robot. she's the hip hop version of vickie from "
small wonder
." the way she talks, it's as if she hates periods and commas, so all the words run together and without any emotional response. it's pure and simple syntax for jojo, but her programmers built an affected accent chip, so she sounds 'hood'.
speaking of mtv, have you guys seen the new dating show, "
next
", yet? i dunno whose casting this show, but those kids need to head over to lens crafters or something because i haven't seen a more motley group of young people since the pie eating contest in
stand by me
. you know, i thought mtv was the home of the hot, young and sexy but after watching an episode of this show, i'm starting to think that music television is the clubhouse for homely and fugly. and it's doublely worse for me because these daters are representing my neck of the woods and i don't want the rest of the world thinking california has hit an ugly streak. it's simply not true; i just hung out with a out of control girl and a dude who most ladies would consider to be attractive, just the other day (of course, you can always get your daily hottie fix from
the snake
).
yet, here's the thing, as i watched "next" last friday, the girl who was on a date with the five dudes was somebody i knew. while it was not necessarily the first time i saw somebody i've met or knew on a dating show, for example, on an episode of "dismissed," an exotic dancer that performed at a house party was featured on an episode and former laker great, derek fisher cameo'ed on the date and said the girl was hot, which oddly made me proud. you know, to realize that myself and a world champion basketball player have the same taste in women. yet, the thing with this particular episode of "next" was that the girl was a person i've hung out with a couple of times and it was always bad news bears. she just had this sleazy vibe and i dunno, the mood of the evening just went away when she came to hang out. so as she came onto the show and said she was a swimsuit model, i feel on the floor, laughing. simply cause people have taken photos of you with a bikini on doesn't automatically make you a swimsuit model. yet, the ultra deluxe super whammy, pee in my pants funny moment was when the rejected daters all dissed the girl and called her a butter face. i mean, these guys were a bunch of bros and generally it's believed that bros have no standard or sense of taste; you know these are the guys who'll say there's no hot girls from england, yet hello,
sienna miller
. so these guys should be jumping up and down for the chance to get with a 'swimsuit model' yet they're like "nah, dude the body might be nice, but the whole picture aint worth my time"
another thing about the show, "next" is that they need to take the show a bit further out in the southern california area. there is more to see than just the
santa monica promenade
. it's interesting for about like five minutes, but you can't reallly leave since it took like two hours to find a parking spot in that one structure where every spot seems like it was made only for compact cars. the promenade is not that hot. why not take the kids out on dates to riverside and have them go to a meth lab and make drugs or go to the
mall of orange
and play with the puppies and eat some
dippin' dots
.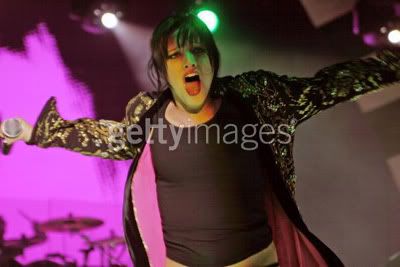 since when did ashlee simpson start looking like ozzy osbourne? man, touring just destroys you. be on the watch for the next tour, when ashlee starts sniffing ants off the ground with nikki sixx.
i've oddly become quite obessesed with
this site
over the past couple of days; maybe it's cause you can look at peoples goofy prom photos like
these
. [via
ultragrrrl
]
you know, since the weather has been getting a bit warmer over the past couple of weeks and will hopefully continue to become warmer, only marks the start of the windows down, music up driving season. a grand time to work upon the farmer tan or if you're talented the one arm is tanner than the other one tan. but i'm in a bit of a pickle about this time, only because i worry that the music i got in my car is not exactly 'tough' enough for this time of the year. i just dread the moment when i'm stopped at a light, blasting out fischerspooner and pull up to a car of construction guys or worse a car full of high school girls. fischerspooner isn't tough, but nor do i want to drive around, listening to stuff that is tough because generally tough music is horrible music. sure, there are some grace music, they could go either way with other drivers with their windows down. you know, like a bloc party or a beck, but when listening to bloc party, i worry that the moment i hit a red light, some car full of hipsters is gonna pull up right next to me and the song, "banquet" will be blasting and those cool kids will think that i listen to bloc party only for that one song, which can't be further from the truth, but i can't say to them, i like the whole album, not just the song played on kroq.
and i can't challenge the hipsters on their musical knowledge of bloc party. i can't ask them about the band while they pre judge me. i can't yell, listen to this dudes and play some random cd then ask, "do you know who is this? how hip are you, now? you paid too much for jeans!" then speed away without telling them and they'd be like, 'maybe, we should give up this charade and stop wearing three t-shirts and jeans in 90 degree weather'.
happy belated 21st birfday to
mandy moore
. even if she can legally drink, i still find it extremely hard to see her going to a bar and having a couple of drinks, let alone, getting on top of tables, dancing, and demanding that they play "uptown girls" by billy joel. it aint just happin'.
if anybody could hook me up with a p.a. gig or at least the chance to be a fly on the wall of the writer's room of nick's
"zoey 101"
. i am not the show's biggest fan, but from the one episode, i watched, i was just amazed by all of the inside jokes that were undoubtlely snuck into the show or at least snuck in by the production design and prop staff of the show. i just want to know how it's possible to continue reinventing the wheel known as tween sitcoms; hasn't it all been done before? so doesn't the boredom of basically writing the same show over and over again with the same basic moral message undoubtly lead to a passing reference to the hell's angels.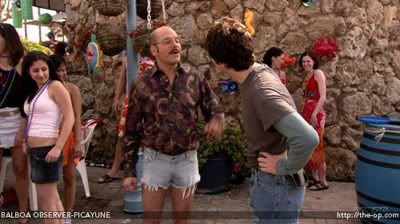 and finally, can "arrested development" get any better during it's home stretch? if it's the final run, it's gonna be pretty shitters since "arrested" is pretty much a live action version of "the simpsons" and with "the simpsons" going down the poop shoot quicker than a bad meal from taco bell and whatever lame pitch seth mcfarlane pulls out of his ass that fox buys, we really could use the bluth family. dag, zach braff was hiliarious. [image via
the op
]