everything will be lovely
just finished an extremely tasking paper on michael mann's
collateral
where i barely even scratched the surface of the film for like 8 pages, but anyways here's a head's up of sorts; um, monday and most likely tuesday, no updates.
not taking a break or anything like that. so all of you worried about more annie posts, don't fret (i like annie's snaps personally speaking), it's just two days off because usually, i write monday's stuff on sunday but i have a mound of rewrites and proof reading to do and i won't be around a computer for a good portion of sunday, anyways. then on monday, which is when i usually write tuesday, i'll probably have another mammoth set of rewrites to do. so at the latest, i'll be back on wednesday morning.
i'm telling you summer school will be a killer, but hey, at least it's not as bad as ashlee simpson's cornrows.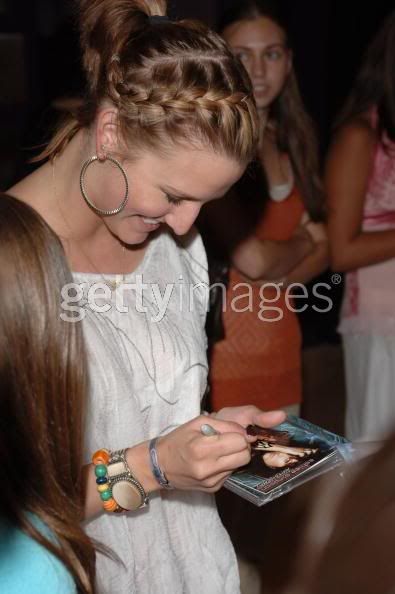 what did she just come straight from cancun to some public event? i mean, i admire the whole fuck you, i just got back from vacation vibe, but i mean, nicen up the dance just a smidge anyways.
see ya on wednesday.
ps. everybody watch
high tension
, so i can complain about it with feeling guilty about ruining it.
pps. does everybody who does a 24 hour special on mtv2 have to have suicide girls on it? i mean, i like
some
of them, but it just seems a requirement to have them there like i don't know, like how you have ketchup and mustard at your bbq. alls, i'm sayin' is that your little alt indie metal womens rights female empowerment we feel good about ourselves porn has melted. so flippin' mainstream, even jimmy fallon has a membership.