something glorious is about to happen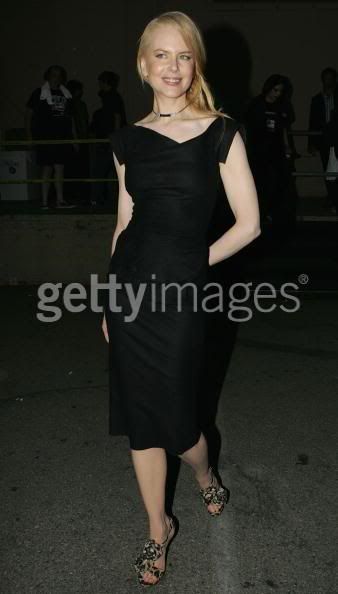 doesn't anybody else believe that vh-1's
"kept"
would be a lot more interesting if it was nicole kidman instead of jerry hall? i know the chances that a person of nicole kidman's magnitde and scope slumming it up on a reality show are as good as me becoming the president of the united states, but you know, i think nicole kidman sorta deserves to find a kept man of her own. she dated tom cruise and the ever so phoney lenny kravitz, so she has earned the right to humilate a bunch of himbos. can you even imagine a conversation with lenny kravitz? i mean, if i was talking to him or around somebody whose talking to him, i'd just zone out and count down the seconds until he mentions himself. like if you're at a party and he's there, you don't have to ask him what's he up to; well, maybe you do, i guess every conversation needs a catalyst; he'd probably wait there, tapping his ugly shoes which probably he stole from prince, just dying for you to say, "so, lenny, what've been up to lately?" uf. i'm just saying that nicole kidman has reached the point in her career where we should be okay if she has a himbo and it shouldn't be the lead story on entertainment extra access insider hollywood news daily tonight. and not for nothing, i'll throw my hat into the ring of nicole kidman's himbo hunt. while i may not be in the most in shape dude around and i have a rather limited vocabulary but i think i could give some good converage on scripts she get offered. although, i think they might smell a rat with me and just using her so i could meet lars von trier and david fincher. not to mention, the vacations with naomi watts in italy. uf, i want to be a himbo.
after reading about jay's apperance at the hot 97 summer jam on
the fader
, i thought dude was back, then i saw this
photo
and i started to shout, "encore, encore," but then my man, uncle grambo points
this out
and i was like, damn, hova aint back; he's strictly business nowadays. oh well, candy cam is gonna be the new king of new york anyways.
what is text bullying and why do the english always have outta hand girls do their psas? it's either like noah wyle or somebody i don't know from some show i don't watch. we stole the english language, why not steal the way they do public service announcments
anybody else sorta bummin' that artie lange has been frequently abscent from the stern show lately? i know that there are jackie the joke man loyalists, which i don't understand, but for me and my money, the show hasn't been better since artie has taken over the jackie chair. artie obviously represents the everyman and it's good to hear a regular dude in there, hollering at models and what not. if artie keeps on being abscent and if the bi weekly, if not bi daily sal the stockbroker freak outs keep on coming, i think i may not take the trip over to sirius. anybody else notice how they're subtle bringing in mancow to the la market via am radio? developing....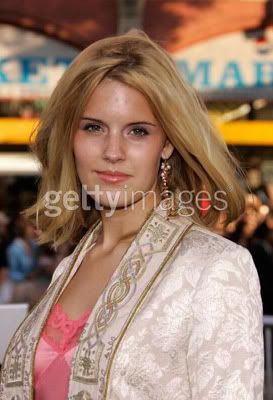 what happened to the chick from "lost"? i may not dig upon blondes, but on the show, she sorta looked all right. does this fall under the category: cocaine is one helluva of a drug or meth!: its out of sight! jeepers creepers.
apparently, the neon blonde album has leaked on line and while i don't do the acquisition thing anymore, i would be interested in an mp3 of "chandeliers & vines," so i could play on my ipod before class starts and do the air piano on the desk and creep kids out, so please email me if you have it and i'll try to be on aim so you could send it. also, if you have or know of an mp3 blog that has death from above1979's cover of bloc party's "luno" or if you have it, contact me as well; that's probably the second best song of the year behind "since u been gone," ted leo steez.