andy rooney aka ups & downs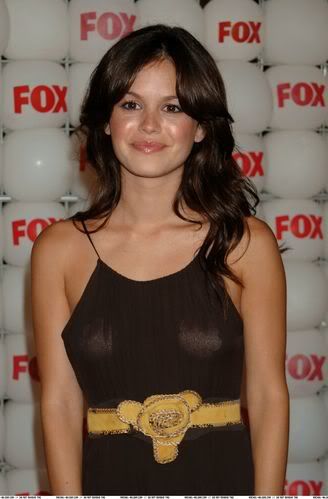 apparently, somebody slipped rachel bilson a note about her dress being kinda see thru and i say to that publicist, boo.
first and foremost, big thanks to dan from
mental sword fighting
for telling me to check out the new clipse track, "zen" off of the anger management mix tape. crazy song, but you know, i just wish that
clinton sparks
would have a different catch phrase; hearing "get familiar" on like every track is about grating as nails on a chalkboard.
as for clipse fans, don't fret because according to amazon, their new album, "hell hath no fury" should be out on january 1st, 2020 (
get familiar!
).
like if i had directed a rap video or if i was a rapper and had a music video and it was the classic gangsta rap pool party video, it'd be filled with girls like
that
and like
this
and probably
like this
and maybe
like that
, but
she'd be my main girl
cause you know every musician gots to have a phoney girlfriend in their video because if they put their real one in a video, it'll be splitsville like stephanie seymour & axel rose and everytime the video comes out, you're reliving painful memories over and over again. vh-1 classics quickly becomes vh-1 regrets and things i should'v done differently channel.
anybody else thinking that "whoop that trick," from
hustle & flow
is easily one of the best singles of the year? the beat by
al kapone
is outta control like the women at a john stamos pool party and frankly, it's got more energy than the so called king of crunk, lil jon has made in two summers and frankly, terrance howard is more menacing on the mic than 50.
somebody better call the hot bobbies on keeley hazell,
fhm spread goodness
[via
the real f.u.b.a.r.
&
golden fiddle
] and i say call the hot bobbies on her cause she's british and you know, thats what they call the hot cops in england, i guess.
up front, please allow me to say, that the following probably sounded the best in my head, only okay written in my joke book and well, i don't know how it'll end up here.
honestly, i dont know who's going to have more breakdowns this year, me or artie lange from the stern show?
thanks to those who dropped a kind line the other day and sticking with me while i figure somet things out. i honestly believe a large bit of it came from a fear of flying.
well, actually, i think i just have a fear of anything and everything. i just wish i could use my fears and phobias like they were doctor's notes in p.e. class. i have a fear of saving seats at the movies, so everybody has to be on time for a change. unfornately, life doesn't work out like that and you'll be around some dude who'll undoubtedly say, "well, we can't always do what we want, so stuck it up," or they'll insert some business about their shitty job. at times, i think these types of people actually enjoy saying that. they hang around weiner kids like myself, just so they could bust my shit like they were guru of gangstarrs and wack rappers. for as much as i hate it when people make that statement, i actually love saying it back to the person who said it to in the first place. i mean, that's how karma works, right?
so i had to face my fear of flying, but what was been more difficult is convincing people that actually left the orange curtain for more than 5 hours without going to amoeba. it's hard for people to believe that you're leaving when there's a character in a film loosely based on you and the character is described as a guy who only leaves his house on tuesdays to buy new music and what not (see
johnny benson
trailer on your right hand side). you know what can i do to prove that i left the state other than simply saying, i'm in washington state and it looks like the artwork and photos inside the new sleater-kinney album and here's a photo of some trees...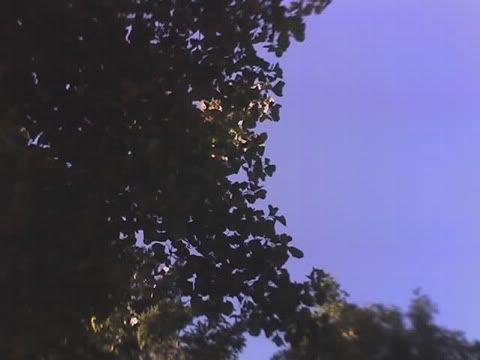 that i just emailed from my phone. to convince you that i went did go to washington. do i need to hit up the hotel gift shop and pick up a tall tee that says, "sleepless in seattle" on it as well as a hand written note from the clerk at the front desk of the hotel to verify my where abouts.
although, the clerk, who had kremped hair, by the way, would've told me that i was in bellevue and not necessarily seattle. but on a personal level, i just wanted to tell her that i admire her courage to have kremped hair in 2005. bellevue seemed like northridge to seattle's l.a., but you know with cleaner air and less gang violence. in general, the whole place reminded me of the midwest & south. you know, it takes a while for certain trends to mee the masses? it just seemed like every teenager i saw out there was a like two years behind or in the case of girls who work behind the counter of hotels dress like that one freshmen girl in my senior year drama class who had a mustache. i don't believe that i got a wide prespective of the bellevue cool kids because what cool kid are you going to find at the red robin in the factoria mall? hopefully none.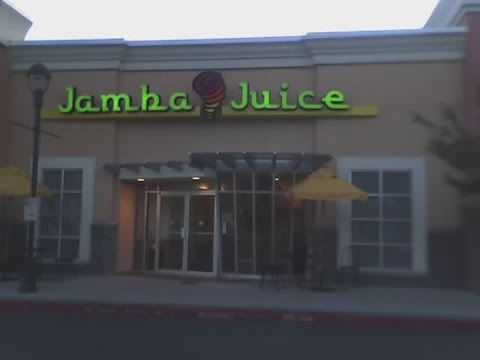 i'll say this in defense of the factoria mall, one they had the biggest jamba juice i had ever seen; i guess in professional terms, it's called a jamba5. secondly, they probably have the coolest cold stone creamery evs. i've never been a fan of the cold stone, but this cold stone won my heart because they played "wouldn't it be nice" by the beacy boys and i instantly fell in love with the first girl i saw and they followed up the beach boys with the pretenders' "brass in pocket." now, i know that this was most likely the work of a muziack system, but i want to believe that some girl who'll probably be a senior in september has the musical knowledge to create such a one-two punch as that.
is it wrong that i tried way too hard to create a
lost in translation
vibe while in the hotel room? i sung along to "brass in pocket," listened to "more than less," and slept next to a magazine with bill murray on the cover; i couldn't find one with scarlett j. when i wasn't playing
lost in translation
, i mainly watched free hbo and came to the conclusion about a couple of things. i saw bill maher's special, "i'm swiss." okay, i don't get why bill maher is considered such a savy and great political mind? the dude has about as much wit as any other political blogger that those babes slop knobs over on cnn. the only difference between them and bill maher is that he's felt up a few playmates but that's about it. i just don't see the oh shit, he's so intelligent and biting. if anything, bill maher, for my money comes off as a community college version of dennis miller. and two, i saw that lisa kudrow show, "the comeback," and i have one question, is that show supposed to be funny? because i found it to be the most incrediblely depressing thing since i last watched bergman's
cries & whispers
. its just sad.
and another thing about hotel rooms, we x amount of money for a couple of nights and you would think its possible to get a decent roll of toliet paper. sure it saves money, but i just don't feel comfortable using toliet paper that's about as transparent as jessica alba's top at the mtv movie awards.
i didn't really go up north to escape the o.c., i came up for a family wedding. family weddings and family gatherings in general requiring meeting like twenty million people who'll probably forget your name once they get home and we'll have to make small talk about something. instead of making small talk, generally about school, i'd like to talk about how contradictionery it is for m.o.p. to be on g-unit records, zoey101, mischa b's nip slip and how i wish it was rachel bilson instead (ps. rachel, eat a burger from tommy's, please. we all sorta like you when you're sorta thick; mischa b fills that unattainable yet much lusted after skinny girl with no ass vibe, while you were supposed to be the one with ass). i don't want to be rude or elietist or too cool for school; it's just an example of my lack of social skills.
i'll tell you the three celebrity impressions i do and you can infer what you will about me: jamie foxx in
collateral
; mark ruffalo in
collateral
and dario argento recording an english language commentary track for one of his films.
its a pointless compliant i have, but sometimes, i wish i was normal. i want to be able to say, "oh yeah, that jesse mccarthey is really going places" and mean it. i want to be able to watch a potential scene on "desperate housewives," between eva longoria and kelly monaco without getting distracted by how tiny they are and wondering if a boom pole were to hit one of them, would they break into a million of pieces?
and the whole wedding process, well, the one thing that really blew me away was the servers. i honestly think i fell in love in seattle or at least the suburbs of seattle. what's there not to love about a girl who looks like the spy who came in from the cold or at least reminds me of a cold war spy bringing me glasses of lemonade and a girl with a cuddlely rachel ray vibe bringing over exotic snack treats over every 5 minutes? i'm sorry but i may not be able to get over that for a while.