the bigger picture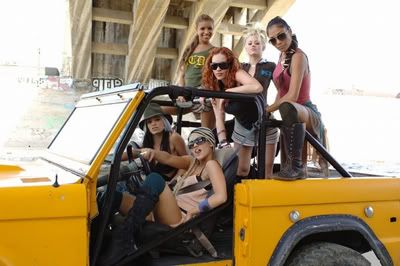 the only real profound statement i believe i'm capable making these days, is one that has probably been already made. so i'm watching vh-1 the other day and i actually for the first time, hear that
pussycat dolls
single, "don't cha" and it came to me, that the pussycat dolls are nothing more than a broke ass version of
vanity 6
.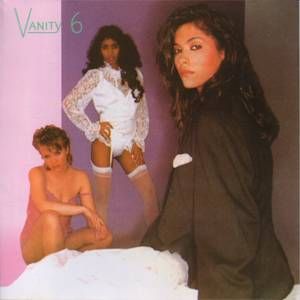 vanity 6, of course being a 3 girl group created by prince in the early 80s best known for the ever so classic, "nasty girls." in the summer of '03, i was obessessed with vanity 6 and told anybody within ear shot that they were the greatest thing since sliced bread, but their stuff was/it redicly difficult to find.
but anyways, i'm listening to the pussycat dolls song and it has the same vibe; the track is pretty popy & oddly new wave-ish and the overall look you know is somewhat similar to that of vanity 6, but you know, not as sexual. i just find it weird that what once started out as a tribute, or if you will, homage to the lost art of burlesque and the worst kind of nudity, implied nudity, the pussycat dolls have now become basically a cover band to an obscure band from the 80s that only weirdo ladies with homemade prince purses (they basically cover the sides of the purses with recent prince photos) and music dorks would know about. i mean, can't we be a little more creative than that or at least get a proper re-release of the vanity 6 album.
i know prince is a control freak, but come on, let rhino records put it out there or something. it's the least prince could do for me because one day, i wore a prince shirt and i got sucked into a conversation with some guy who lived in minnesota about how he used to drink gallons of water each day and it got the point that you could see the water underneath his skin and you know, i just wanted to go to coffee bean and get my banana crackamel and it was so weird. and i've been so scared of repeat conversations that i have to call people while they're at the job and take away time from their job because i'm a wee bit scared of getting into another conversation with some dude on his work break about water weight.
so, prince, you owe to me.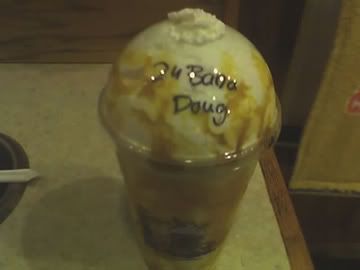 this is the banana crackamel drink, in case you were wondering.
there should be a channel just devoted to showing eva longoria sun bathing