white flags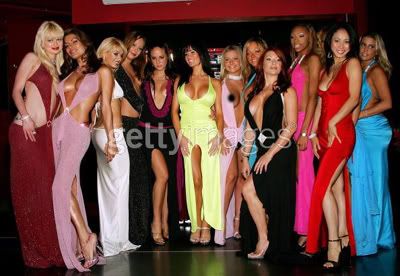 i know that the contest from earlier this week was rather out of hand (thanks to that nameless person who got them all right [btw, i'm no fan of feet, but eva mendes, who was mystery #06 has some bad feet]), but can you guess how many of these girls are either a)rockin' the natural breasts or b)their natural hair color or c)how many of them were dudes at one time in their life? if you're right, you win my admiration and respect.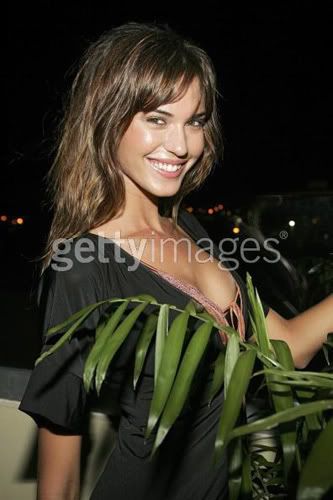 we got
mike jones
always asking 'who is mike jones,' and giving anybody and everybody his phone number, but why can't odette yustman be screaming, 'who is odette yustman?' and telling people if you want to reach her on the low, call 281-330-8004. it's not like i'm gonna call her up and ask if she's into sandwiches from lee's or if she's changed her mind on the new kanye album after learning that
omar swanson
is on the album.
it should be noted that the folks over at def jam are handling this kanye record really well because i have yet to see any copies of track floating around on line outside of the so-so "gold digger" and the pretty good, "diamonds," but why can't we have any 30 second samples on itunes? listening to albums on
"the leak"
is about as good as listening to a tape of songs recorded off of the radio. you know, how am i going to know if i want to pre order the album if i can't hear some of it; sure, i'll probably pick it up, but you know, i'm like 95% there with the album, but that 5% could go either way; so maybe a 30 second sample will point me in the right direction.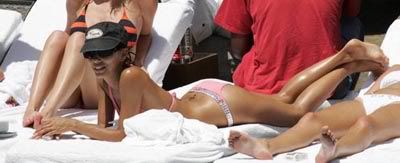 i don't want to say that
i called it
(you gotta scroll to the bottom), but i'm feeling a bit prophetic about
eva longoria's injury
and actually, a quite a bit of weight has been lifted off my shoulders. now, i know that she will not break into a million pieces if something were to fall onto her. for a minute, when i heard the story, it was breaking news on our local abc affilate, i thought to myself, "maybe somebody who works in the industry reads this stupid thing." maybe some amazing career crew guy wanted to get fired and was like, what would happen if i bonk her in the head with this boom pole. then i came to my senses when i read it was a part of the set that fell on her, then i felt bad for whichever guy gets blamed for this because dude is out of a job.
although, the oliver stone conspiracy theorist could say that eva longoria planned for this injury, so people wouldn't be talking about her pool party anymore.
is it just me or does z berg from
the like
, when she sings, sorta remind you of jenny lewis & the lead singer from sigur ros? you know, i assume that z is singing or attempting to sing jenny lewis style songs, but her voice is sorta weird and beautiful and i think she's singing in some other language like the guy from sigur ros.
and oh yeah, pitchfork has
lcd soundsystem tour dates
; so please on the look out for me this october at either the show at the anaheim house of blues (have to go, it's my home turf) or the show at the san diego house of blues or the show at the avalaon, or probably, all of three of them. i'll pay to go, but please, please, please, please, please, please, james murphy can i get on the list for the house of blues anaheim show? it's my home court and well, as a blogger, i never really ask for much. a rachel bilson nip slip, people to listen to lcd soundsystem and well, for arrested development to be on there. i don't want free stuff, i don't have ads on my site, but maybe, just this once could you hook a dude up or at least more large sized t-shirts this time around cause at the el rey show, they sold out of larges and i had to get a medium and it fits okay but i can't wear as much cause i'm afraid of it shrinking.
but seriously, though.