sour shoes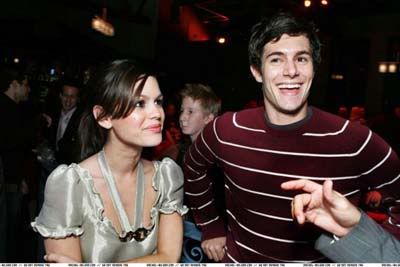 either adam brody just got a decent laugh from his killer impression of scooter libby or adam brody is proving to the world that he's still ruining our dreams by dating rachel bilson. or at least, this is what fox pr people and respective publicists want us to believe.
and that annie dj kicks album would be way better if she sung on the songs like erlend oye did, but then again, she'd be ripping off erlend oye and we'd being giving her shit for ripping off elrend oye. and annie sorta blows her musical load by the 8th song, that dfa79 remix is beyond amazing. hopefully, the people at the hellaween party i go, will play that jawn for me so i can dance to it whilest i'll drink my miller high life.
this may sound weird, but have you ever been in a situation where somebody in a class of yours seems sorta flighty? you know, just not all the way there, but you like the person because they provide for a chuckle every now and then. then like you find the person on myspace or something and you learn that they're just really positive and upbeat and it sorta makes you feel bad for living in such a shame spiral of negativity and ill will and like all their friends are really upbeat and supportive and it's like whoa, yeah, my friends are supportive, but like man, she's got a whole army behind her. maybe i can enlist?