studio gangters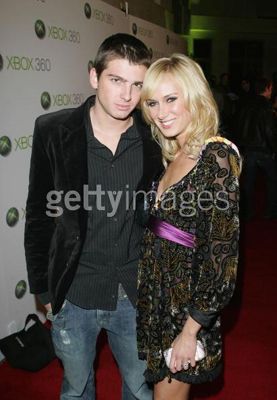 the thing about the
kim stewart/talan from mtv's "laguna beach," engagement
is this, well for once, it'll be the direct opposite of the audrey tautou film,
a very long engagement
and two, honestly, i don't think the two of them are in love, but more or less it was a decision based on coolness. i don't know about you, but sometimes, i'll watch a movie based on the title, for example, i'm dying to watch
snakes on a plane
because to quote samuel l jackson, "its snakes on a motherfucking plane," but if somebody told me to check out a film like
secrets of a call girl
, i'd need a little more info (you'd just have to say, its italian and it was made in the 70s and it would've been ordered from amazon in about ten minutes), but anyways, i think that kim stewart is the same way and basically, she was like, 'what the fuck, talan is probably the coolest name i've ever heard and he's not a dirtbag, so why not.' we have to remember that kim stewart was on the rebound from a relationship with joe francis and before that, the king of young hollywood faux dirt bags, cisco alder. so a kid fresh out of high school with a porn star name seems like jimmy stewart in comparsion. also, you have to wonder if this is a publicity stunt. we do live in the media savy, post tomkat world, where anything is possible, but then again, the whole concept of marry somebody famous to get famous, is to actually marry up, not marry or get engaged to someone on the same social level as you are. when you're barely scrapping the c list, you marry b list or lower level a list, not a d lister. hasn't kathy griffin's failed marriage and reality show taught us anything this year?
remember that scene towards the end of la dolce vita where they're all running to the beach, and like that one q-tip/hype williams video where they were running on the beach in black and white? yeah, i know, this would've been like ten times better if it were in black & white and so how, the beach is involved, but instead, some bloc party remix is playing really loudly and your kicks are kinda sticky from spilt drinks; maybe, i should go to one of these things before the next time i write a caption for one.
"oc" recap, well for one thing, it was certainly more entertaining than that sexy packing episode of "laguna beach," i don't know why, but whenever a character on a show starts to make references to alot of cult movies or if you will, non mainstream things, it feels like a wicked case of writer's hand or at least a case of beginning writeritis. i guess it fits within the character of seth cohen to be into new asian cinema, but at the same time, it just seemed like a few fellas in the writer's room are big
battle royale
fans or just checked out a few profiles on facebook and saw that alot of the 'cool' kids are into that film or those types of film and just threw them in there. of course, it was mostly made up titles, but you know, it just really forced and i'm sorry but i don't like it when network dramas shout out
my favorite dvd company
(how does one become an intern for them?). it just felt weird and forced. thats why i don't think i could write for a normal tv show because i'd want to slip in weird references to like
altamont
and pt anderson films. that just doesn't flow on a regular show.
beyond that, and the whole impending
million dollar baby
ryan storyline, i thought the episode was kinda decent. yeah, taylor tompkins was annonying and a victim of writer's hand and is becoming a broke ass version of samauri armstrong (copyright
the thigh master
), but the moment where ryan pulled a nicholson was pretty funny, then the really wide shot as we see johnny kicking sand as he walks away. thats classic. okay, well, alot of it was bad, but it wasn't as bad as its been this season. maybe i just like the ability to fast forward through the boring parts and cut to the meat of the show.
and since, today marks the start of thanksgiving break, wooooo! updates may be every other day or that semi regular schedule. i dunno just yet, but you just remember to throw them lighters up cause its thanksgiving break, woo!