to the ad wizards at fox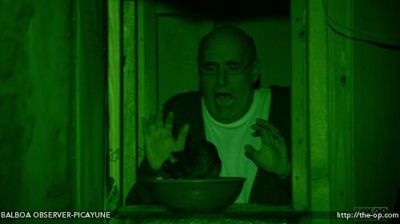 maybe if you kids decided to run more than one ad for "arrested development" before it comes back on, then maybe
this won't happen
anymore.
and if you guys want to cancel it, then just come out and cancel it. don't pussyfoot around and reduce the season order. just grow a pair and cancel it.
or let them do the full season and release it onto dvd or like in demand.
seriously, what does mitchell hurwitz and his writing staff to do make it a sellable for you guys? do they need to incorporate a gay talking alien? or a wise cracking, tough talking doctor? they've already done a prison break on the show, what else do you want from them other than well written, well performed comedy?
yet, that crap shack of a show, "the oc" still get to crank out bad episode after bad episode.