3.5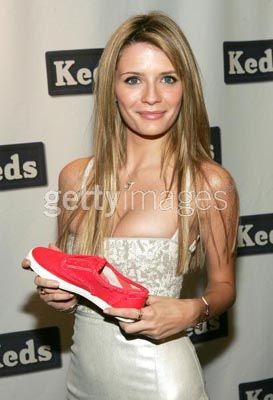 i'm too tired to think of a one liner, but there's one somewhere. one of these days, it'll make sense. if i was on my game, i could say that those shoes are smarter or at least has more brain cells than cisco alder, but that's like going on bill o'reilly thinking that you'll get your point across.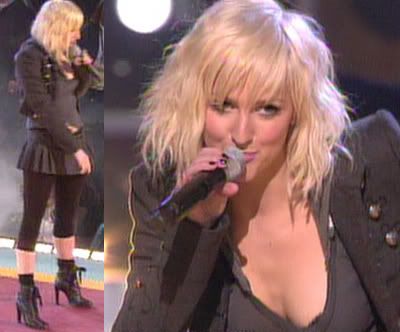 i've been a bit photo happy this week; so i promise next week, no photos at all, well probably a bit of photos, but not as much as its been this week. okay, so here's my thing, look at ashlee simpson's shoes, that's kinda killer, and the boob game was on point, but the hair game, well, its a bit methhead, but you can't knock a girl for being two out of three.
lionel riche's daugther and the dude who used to be in crazy town are breaking up.
i wonder if nicole riche was into the
"hello" music video
. interesting fact: while one side of my binder for school has a photo of
samurai armstrong
on one side, the other side features a coloring book style drawing of a "hello" era lionel, so you know, when i get my binder out of my backpack, lionel will say, "hello. was it me you were looking for?"
everybody's most favorite bush behind the bush twins, billy bush weighs on peter jackson's
king kong
: "
altogether,
"king kong" is a tad king long, but the intricacies of peter jackson's work are not to be duplicated anywhere. he is a pioneer, so if you dig film, you need to see it.
"
you know that book, "youth in revolt" by c.d payne, right? really amazing, right? well, this has nothing to do with that, but you know, i'm all for this woman and a movie version of "youth in revolt" starring george michael from "arrested development or at least, books on tape version with george michael reading it, but mostly a movie, hbo mini series steez
check y'all on friday