amarillo by morning
how low can we go at celebrity functions?
well, let's take a look at that place where we steal our photos from:
getty images
here we have
a list of celebs who did the carpet walk at the vh-1 big in '05
; pretty c list, don't you think? minus like lohan and those penguins. i'm pretty sure if any of us threw on a button up, some jeans with rips in them, a blazer and maybe, some bug eyed, oh how i wish audrey hepburn shades on, we could've made it onto gettyimages.
but then, let's take a look at this
celeb function
; it gets no lower than this. sure, bai ling has a bit of pop due to her stint on "but can they sing," but i have to ask a question, but did anybody watch the show other than the people on "the soup" who had to pull clips for their show? and have we finally reached the point where a guy who was married to jennifer lopez for like two weeks can no longer extend those 15 minutes into seats at the vh-1 awards. either somebody needs to get a new publicist or somebody's prayers were answered, i'm leaning on the later, personally speaking. sure, this event wasn't as top notch as the xbox360 launch party, but you know, i'd expect shannon elizabeth there to grab some free shades. this event wasn't even d list, it's z list (but you have to read the last line in the voice of wacky morning radio guy cause it'd be funnier)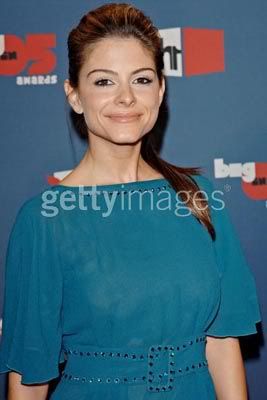 also, i'd like to point out the power of the skeetatude for a moment, while wearing a smock a kindergarden teacher would usually wear for finger paitning day, maria menounos looks good with her long hair, or if you rat tail. now if you can remember a week or two ago, your humble narrator went off on how the shot hair wasn't working for maria menounos and kaboomba, she's got extensions and a rat tail good enough to hang out outside the humanities building at my school.
new mixtape by
compton's finest
; but he's teamed up with fidel cashflo on this one, so there'll probably be even more yelling than ever before. [editor's note: the first two tracks on the new game mixtape are worth the purchase or at least a download as the game freestyles over "stay fly" about how 50's movie flopped with zach braff as chicken little singing "we're the champions". um, classic. g-unot!}