rumble young man rumble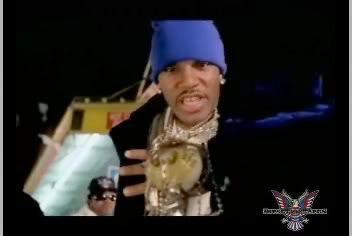 i guess on
mtv2
today, they're showing the new cam video for "get 'em daddy" with hell rell. i'd say set your dvrs up to capture that oh so classic moment where jim jones tries to stick a giant wad of money in the pocket of his fur coat, but you're best bet is comb the torrent scene and find it. while, brooke burns went all designer with her neck brace, cam went against that decision and it kept rather modest with his arm sling.
and here's a thing to do, it sorta worked me for yesterday. first, get a copy of the economist or print an article from their
website
and take along with you when you're going to go some thing or place that'll be boring, like real boring. and just play the game, is what i'm doing or the presentation i'm listening is it more boring than reading about european farming tariffs. if what you're doing is boring enough that ou decide to spice it up with an article about euros and the eating habbits of french people, then you've reached rock bottom, like heroin addiction rock bottom, like crack cocaine bottom.
sorry about phoning it, dudes. got x-mas shopping on the brain