jumping the shark....(spoiler warning; don't read unless you've seen wednesday's "lost" already)
okay, spoiler warning if you have yet to download/watch wednesday's episode of "lost," please do not go any further; there may be some spoilers. i'm going to down a count down until the spoilers and what not.
1
2
3
4
5
6
7
8
9
10
okay, so you watch it last night, then?
cool.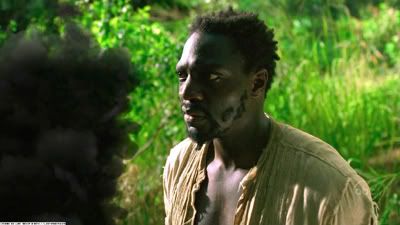 was i the only one who at this moment in the show, thought of immediately removing the show from their season pass list on the dvr? i mean, what the fuck? the big scary island monster is nothing more than one of those weird ghost things from those
lord of the rings
movies? mondo retardo. seriously, what the fuck? that scene made the film,
raiders of atlantis
look as if it was directed by wong kar wai.
although, rest of the episode was kinda decent.
1
2
3
4
5
6
7
8
9
10