looks like i picked the wrong week to stop sniffing glue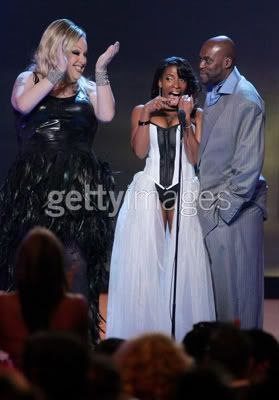 man, i was all ready to play a quick game of what's more boring, the avn awards in vegas or the palm strings film fest awards dinner. cause you know, the avns or at least its a room with the more silcon and saline than the world's biggest manufactures of said chemicals and you know, like jenna jameson and lexington steele where as the palm strings awards has like jake gyllenhallahalen talking for ten minutes about his craft.
but then, i saw this photo...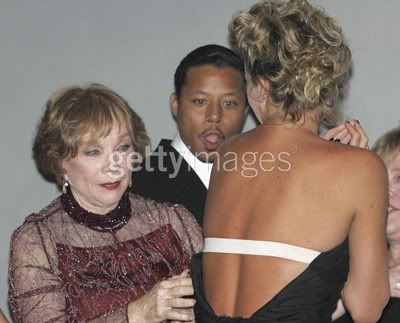 either charlize theron's boob fell out of her dress or shirley maclaine is so drunk that's she decided to cop a feel on charlize theron as form of my punishment for
aeon flux
; something wild, a jonathan demme film starring jeff daniels style, has occured at that moment cause why else would terrance howard make the 'o' face or be in the process of shouting something celebratory.
also, dude, it seems like a bad week to be a usc football player. first, the rose bowl and then carson palmer is down after his second snap in the game against the steelers. dang yo.