skeet of the union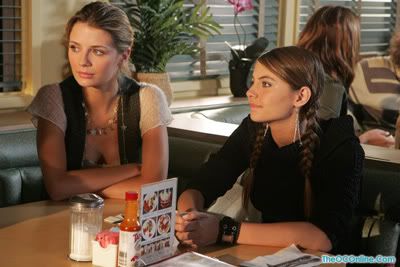 i think i have a problem in writing this because i had psyched myself up so much that it had to be one of the sharpest things i've ever written and i just gave it such a daunting title, that well, in all honesty, i had nowhere to go with it but down. perhaps the biggest road block and most likely, for presidents who have to do the same thing, is openning a skeet of the union address. the whole purpose of such a speech is highlight and outline where we've been, how we're doing and where exactly we're going to go in the new year. with bush's speech on tuesday night, of course, he'll fumble around a while, present no defintive exit stragety for iraq and talk about how we have to stop cinemax for showing fake boobies at 2 in the morning and how its unamerican to subscribe to a service that lets me hear howard stern call alexis stewart, 'cunty' without any censorship. in the interview bush did with cbs news, he talked about how he believes that we as americans are freer and safer than we've ever been, but in reality, have we? no, well, i take that back, if you share bush's values and morals, then, yeah, you're more happier than pete dougherty at a drug party. but if you're like me and i hope to god that you're not exactly like me, just sorta like me, you feel restricted and scared than ever before.
with that said and off my chest, please allow me to go further into the skeet of the union for 2006. there are things we need to discuss and hopefully take action on in 2006 and i promise, no more political stuff.
also, it should be noted that
skeet on willa
has been updated and it has lots of pictures.
i'm not sure if i had mention this particular incident before, but never the less, here it comes. so flash back to the saturday after thanksgiving last year. i'm at an up scale store and i'm looking for a pair of jeans. a sales girl attempts to help me out, but i want to say within about 5 minutes, me and this girl are getting into a spatt over the state and quality of jeans. it was 2005 and i thought we as a public were reaching the point where we all could move on from these jeans that were already ripped, teared, destressed and that frequently carry price tags reaching and exceeding $150. yet as this girl showed me rack after rack of jeans, i just looked toward her and said, "don't you have anything thats normal?" and she just said, "nope. i guess we're not cool enough," and stormed off. last week, i went to the mall again in search of a replacement pair of jeans because i desperately need a new pair of jeans. for you see, my favorite pair of jeans, well, you see one of the slots that the buttons go through is beginning to rip and tear apart and that every day before i went to a store, the button had slipped out and my left was wide opened. so i'm standing outside of a store, during the mid day, adjusting my shit in front of a some soccer mom, so it's not like i'm at a point where i can be picky, but sadly, i am because everything just looks like shit. you know, i'm at the store, i'm looking to buy jeans and sales clerks approach and they point out these god awful jeans to me, but as soon as i mention, do they have anything without all of that bullshit, it's like i starting speaking japanese to these people. they just nod and walk away. how can have we go so far into the 2000s and still wear these awful jeans? you get rips in your jeans because you lived in and worn them out and probably there's a great story to them, but if you buy them and some dude whose making minium wage puts the rips and tears into them, then that defeats the whole purpose of wearing clothes. and it shouldn't matter if this is the style that lindsay lohan's new main gay wears his jeans and he knows everything cause he works at a boutique on melrose; have you ever been to melrose? there's a lot of dudes who dress like lenny kravitz down there, so thats just bad news bears to begin with. and it doesn't matter if the labium major lipped lisa rinna carries this particular of jeans in her store, these jeans look horrible and quite frankly, y'all are going to be so embarrased in about 5 or 6 years from now whenever hal sparks or the 2010's version of hal sparks slams those jeans on vh-1's "i kinda liked the 2000s." these jeans are the new acid washed jeans; well not even the new acid washed because people've been wearing this for far too long. and sure, you could say that my problem with today's jeans is that i'm overweight, which i'm rather aware of and i'm taking steps to resolve, but at the same time, the jean makers of today need to wake the fuck up or at least, have tim gunn place a call.
something we all should take into consideration this week about the band, she wants revenge. yes, they feel that odd void in our musical life left by interpol and sadly, the killers. and sure, some of the tunes are rather catchy. yet here's the thing about them and i'm stealing my major point from
buddyhead
, but anwyays, these guys are on fred durst's
record label
. so think about it, if you've purchased the she wants revenge on itunes or if you gonna head down to your local best buy and pick it up this week, you're supporting fred durst. so if this album does super well and everybody goes nuts for it, it means that fred durst is back in touch with what's hip and cool and happening and you'll see him at
misshapes
and you'll see him mugging away with the good charolette guys and dj kid millionaire on
the snake
[for those into cute girls making goofy faces,
holla! aka my cobrasnake crushes for 2k6
]. you're going to see fred durst standing on the side of the stage, rocking out during a cat power show. if you thought the jocks and goons becoming scene was truly awful, you aint seen nothing yet. you see, we had reached a point where we had defeated people like fred durst, but if we buy this album, we're leaving the door to his demise slightly ajar and fred durst is slowly pushing it open. now, i'm not saying download the album or anything like that, but you know, get your rocks off however you see fit. also, this band, she wants revenge has to be some of the most pretenious musicians ever; i heard a brief bit of an interview they did and they were like, "oh yeah, our friend, joaquin phoenix, heard our single and just told us he had to direct the video for it, so we let him and it turned pretty awesome." i'm sorry, but you can't just casually throw around the fact that you're friends with joaquin phoenix and how he
had
to make your new video; thats total and utter bullshit. not to mention, jessica & ashlee simpson are into this band, so probably there's a demonic joe simpson connection in there.
and guess in the new year, there'll be an attempt to jump on the bandwagon for the new it band of the year of the month of the week of the day of the hour of the minute in the blog circuit. lets give everybody from the artic monkeys to (insert new band here) a couple of spins before we proclaim them the new golden gods of rock. the same goes for rap this year. it just seems that everybody or at least music journalists are hung up on the fact that outkast has a new album coming out this year. so what? outkast kinda blows nowadays; now if this was a couple of years back and like "stankonia" was coming out, i'd understand and i'd be on that trolley, but it's like big boi made the better of the two solo albums and andre3000 has lost all of music cred with me because he made one of the most disappointing albums of all time. so what do i have to look forward with a new outkast album? "kryptonite (i'm on it)" was nice and i'll be there for a big boi solo album, but outkast, nope. and another thing about the south, i can't support the claim that t.i. is the king of the south because the most interesting part of southern hip hop is the production. so if it wasn't for juicy j & dj paul, mannie fresh, organize noise and to a certain extent, lil jon & collinpark, the south would be boring; so the king of the south in my book are the producers. also, let's not all claim that young cheesy as the best new rapper cause of his ad libs; the dude is the hank kingsley/fred willard of rap; so be on the prowl for the snowman to start saying, 'hey now!'. speaking of mr collinpark, this whole whisper booty rap songs need to stop because they're all the same. from the lyrics to the beat and it's not like they're adding anything to the musical lexicon. you know what's the difference between the ying yang twins rapping about fat asses and bubba sparxx rapping about fat asses; its like vanilla ice talking about the differences "ice, ice baby," and "under pressure".
in my humble opinion, you can't be consider the most hated site in hollywood, if you hang out with paris hilton. that's all i'm saying. and if we're gonna get our gossip from anybody, it'll be from
ted casablanca
.
you know how they always ask that question, if a tree falls in the woods and nobody is in the woods to hear it, does it make a sound? now, let's apply these celebrity parasites, if nobody writes about lionel riche's daughter dating steve-o, did it really happen? if nobody took a picture of a drunken paris hilton flashing her cooter, did it really happen? and if we don't waste anymore of our time and effort on these people, will they go away? think about it for a minute now. if we don't pay them any attention, maybe they'll go back into their mansions and become the multiple varations on the howard hughes recluse and gossip people can focus their sights back onto real celebrities. perhaps herman blume said it best it when he said:
"take dead aim on the rich boys. get them in the crosshairs and take them down. just remember, they can buy anything but they can't buy backbone. don't let them forget it."
and sure, one way to take them down is to write and publish embarrassing stories about them, but its still keeping their name out there. the best way to take them down, is to completely ignore them all together. it's like that one episode of "the simpsons" where people from billboards and outdoor ads came to life and attacked springfield and the only way they could stop the monsters was by not looking at them. i swear, people, this isn't the preadtor we're hunting, just don't look and we'll win.
so i make this promise now and i've made in the past, i will continue to not write about the 'so called' celebrities because they're not interesting and they're not related to anything i'm into or would write about. when lionel richie's daughter is doing a record with the juan maclean, then i'll care. you know if lindsay lohan is doing a film with dario argento, then i'm interested, but otherwise than that, i'm done with these people.
what is it going to take to get a roscoe's chicken and waffles in orange county? and what's it going to take to get an american apparel store in south coast plaza? and what is it going to take to get "the oc" to film in the real oc? and why did i have to leave my community college after so many years to have my prescene replaced with miss massive bombs over baghdad from "laguna beach: the real orange county," jessica? does anybody want to do some investiage journalism and head over to saddleback and see what's doing?
can we all make a promise to be a bit more dicrete in the new year? you know where you're out with friends and you're telling some story about how you had major diarrhea while at work, instead of telling it at level 10 volume, let's crank that down to 5 or even 4. i understand the need to tell gross and interesting stories to friends, but let us remember the people around us and how they may not want to hear it as well. also, let's just try to cover up some more and by that i mean, if you have a shower right next to a window, maybe throw a curtain or a set of blinds on that. doesn't matter if its a frosted glass or what, people still can see stuff and unless you're jane birkin and its 1973, cover the fuck up. i'm trying to lose weight this year and i'm not going want to work out in the morning if i know that i have to pass by some senior citizen taking a shower.
this is
what happens when you google 'google'
at first, i was going to say let's put an end to myspace lurking, but at the same time, its a great way to kill boredum by looking at the profile of the girl from "american idol" and what not.
i think i ran out of steam and i must bring this skeet of the union to close. you know, just more of the same from us over the next couple of months.