so serial...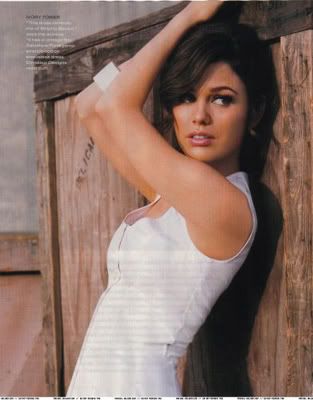 i'm going to be brief people and if anything, it's going to be shout out and brief run downs. rachel b, always a good choice.
holy shit! have you heard "over and over" by hot chip yet? i gotta say it once again, holy shit. i wasn't able to really get into their first album, "coming on strong," but from what i've heard off of "the warning," so far, i'm in love with. perhaps its that golden tim sweeney & james murphy touch. consider this your warning about "the warning". what a clever pun!
i'm on the chip about shuli from the
howard 100 news
pretty much blowing the cover of the whole
ned from btls being a fake
thing. if you had sirius, this would totally make sense to you. and from what i read about what carolla is doing these
days
, why not drop a couple of bucks and hear people getting shocked in the balls with shock collars.
related to sirius, i learned on stern that
richard roeper
is dating some 20 year old who talks like paris hilton and apparently is outta control. of course, there's no photos of it. apparently, getty images was too busy taking pictures of
melissa joan fucking hart at some night club
to be bothered with snapsnots from the howard stern film festival. or at least at the time, we went to press there were no photos on line.
i don't know if already said this, but thanks everybody for not voting for kelly pickler the other night. she was starting to act like wayne from "big love" after he pooped on his half sister's jacket; america caught her red handed trying to sing a song that can never be duplicated.
"los angeles" by frank black: opinion poll: great song or what? bonus point if you can remember what comedian used the tune as the theme song to their ill fated talk show.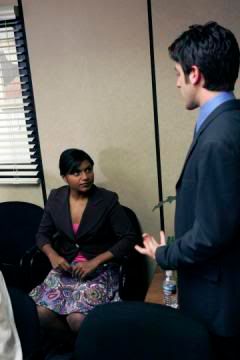 and finally, "the (american) office" was on last night, a new episode after what seemed like months, but it was probably two or three weeks of repeats, but never the less, finally a new episode of the office was on. and each time, i watch the show, i find myself laughing more and more at the antics of the secondary characters, but its pretty hit and miss; well, more hit than miss, but you get the point. yet, mindy kaling as kelly and her rambling, 'windbag wednesday' monologues, stories, one sided conversations she has with jim 'fat' halpert and well, anybody else in general just send crashing onto the floor, laughing my head off. cheers to the whoever said, "let's making the character of kelly have more fun and just ramble." jeers to the executive who thinks more people care about the end of "will & grace" than a whole month of new episodes of "the office". it should be noted that when a friend of mine told me that mindy kaling visited the set of this film she's working on, i freaked out a bit and got slightly star struck.