allow me to reintroduce myself...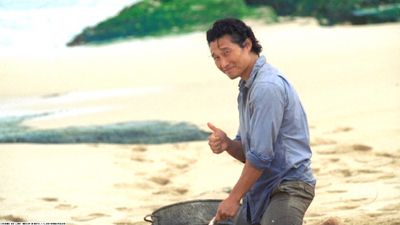 i don't want to say that i called, but
i sorta did call it
on "lost". honestly, last 5 minutes of "lost" last night; perhaps the best work of the season since we went inside the hatch. dang; so good. [editor's note: if you haven't watched this week's "lost" yet,
don't read the comments
, i repeat
don't read the comments
; spoiler warning & what not]
also, you know that scene in pt anderson's magnificent
punch drunk love
where barry is talking with lena about his favorite radio morning dj, dj justice and how stoked barry was on dj justice. that's how i feel about yesterday's episode of
bubba the love sponge
; holy moly. you gotta get a subscription to sirius now because i don't know how much longer the btls is going to be on the air and secondly, with the way they're going to servely injury somebody or even worse, murder somebody. like my cable company is so freaked out by bubba the love sponge that it has yet to put the infamous 'shock the puss' episode on the in demand menu; i had to watch a truncated version off the 'best of the week' menu; still brilliant.
also also, you know how they have those shirts with the names of the members of the beatles and nwa on them, right? well, somebody should do with the wu tang clan. granted it'd be the longest logo in the history of t shirt-dom, it would still be extremely killer or at least a names shirt for bad brains.