embarrass yourself, young man, embarrass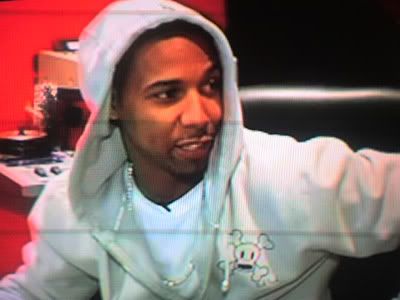 i know that
"my super sweet 16"
is sorta dunzo, but yesterday afternoon, i got a myspace bulletin from
cappo status
saying that the only and one
juelz santana
was going to be on the show, so you know i had to tape it.
and while, i'm not all the way finished with the episode, but i felt to compell to jump on and tell you that not only is juelz santana planning to rap with some kid at his party, but he also rocked a paul frank scruvy hoodie. seriously, juelz in
paul frank
; what is the world coming to and are we going to see any dip set/paul frank limited edition products? paul frank just made a death cab tee shirt and they did a pretty girls make graves limited edition wallet a year or two ago; so why not have a shirt with like julius the monkey rockin' some bandanas next to a cartoon drawing of rugger rell. or am i going to rub elbows with uncle juju when i'm at south coast plaza, shopping for clothes at the paul frank store or the summer sales?
related: the guy whose having the party hulked the fuck up cause he asked rihana to go to his birthday party and she said yes, but i dont think she'll show up. i'm not up to that part of the episode yet.