my 1st song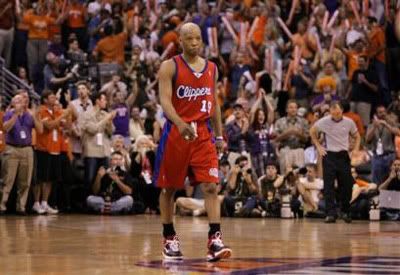 yeah, i know. i think everybody on the clip set knew it was over in the first when they were hitting all those threes and they were getting rebounds for once. now, i have to deal with the embarrasement of having a photo of elton brand slaming as
my myspace profile picture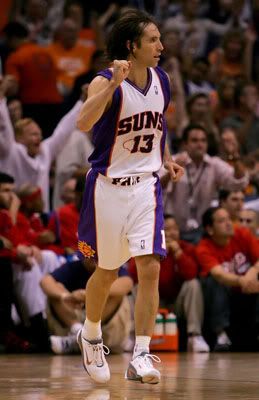 also, it doesn't hurt that "mvp" finally played a game in the series. and no, i won't subscribe to the theory that mvp steps up to the plate in crucial games. bullshit, every game in the playoffs is a crucial game, so dude should've scored like 25 plus points every game. perhaps, its that three day break that helped him out.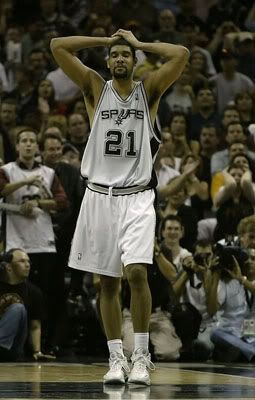 but at least, the spurs lost. isn't that great? we won't have to stare at the short bus ridin' faces of duncan and parker into the month of june. you have to wonder how bummed
michael finley
is right now. he's been on the mavs for years, slugging it out every year and never making it to the conference finals, so he's free agent, signs with the spurs and kaboomba, loses to the mavs in the semis.
"deadwood" season 2 out on dvd today
; the new season starts on
june 11th
, so get on the trolley asap.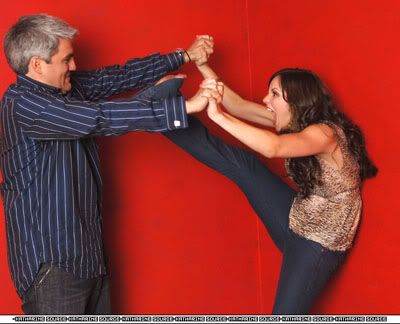 american idol tonight. wouldn't it be pretty cool if katharine mcphee broke out into a cover of "number of the beast" or "ignition (remix)" or something interesting like that, but you know, it wont happen; cause everybody has to pick safety songs and what not. and its weird when i hear these people talk about music and their favorites, they talk about how these people i've never heard or at least, heard of, but never thought of being obessesed with; i mean, who the hell is donny hathaway? i thought i listened to shitty music, but i think these idol kids got one up on me.
and for my 500th post, i'm regretably phoning this one in. its finals week and me mind is elsewhere; game 7 and the other big test i have this week, finally shaving (playoff breads), and just about every elsewhere but here. i have yet to watch the season finale of "24" in addition to a month's worth of "v.mars" and there have been two days recently where i've only listened to an hour
bubba the love sponge
cause i had to stop laughing and focus in on studing. so i've been a bit preoccupied.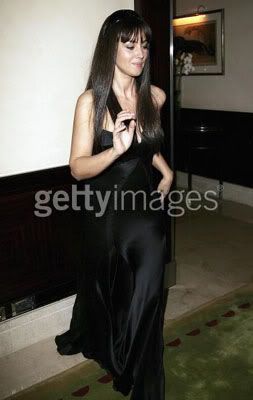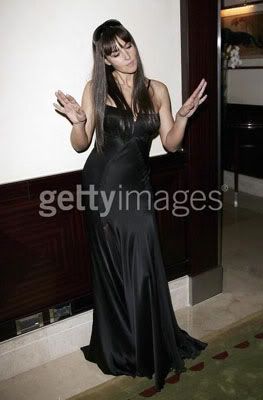 so here's monica bellucci dancing in some hallway in france; probably to some bad trance in her head, but in my mind, she's dancing to "promoscious" by nelly furtado & timbaland.
and here's to at least another 150 more updates. so thanks for the reads and thanks for the comments.