we speak your name part 3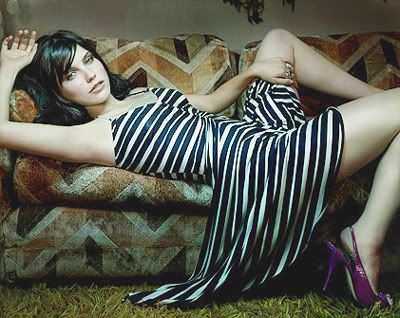 i'm just wondering out loudly as to why
sophia bush
doesn't get much play in these parts (meaning here and
there
); she seems like a perfect fit, but something just isn't clicking. perhaps, it was the whole chad michael murray thing cause any woman that'd freely choose to hang out with that guy... i dunno. also, maybe its the wb factor. i remember somebody told that they'd never watch "veronica mars" cause it was on upn and they felt above watching a show on upn, which i can understand because thats the way i feel about the wb; i'm above their programing.
although, really, does that statement even matter anymore? since there's no more wb or upn, just the cw. i still believe that i'll carry some grudges and just watch formley upn shows instead.
here's the
list of directors for the season season of "masters of horror"
, which is something i wish i could say more about but anchor bay is taking their sweet time on releasing the really interesting episodes (i.e. the miike one & the argento one) onto dvd and well, i watched the one that john carpenter did and it just made me sad. perhaps it'll be better the second time around. listen to the description of argento's episode: "an erotic tale about stolen raccoon pelts that violently turn against those that covet them," but it stars meat loaf, so i'm not sure if i want to see him in anything remotely 'erotic'.
related to meat loaf, when he was
singing with katharine mcphee
the other night, do you think that meat loaf was distracted by her cleveage? i know a dude who would've probably said "gazongas" then left the building.
and continuing on with this week's big trend of phoning it in, i have to say that i'll taking next week off. well, i'll probably update on thursday of next week on the spin off, but other wise than that, taking a break. gotta recharge the batteries, write some treatments, do some rewrites, and watch "deadwood" non stop.