A Ball & Bisquick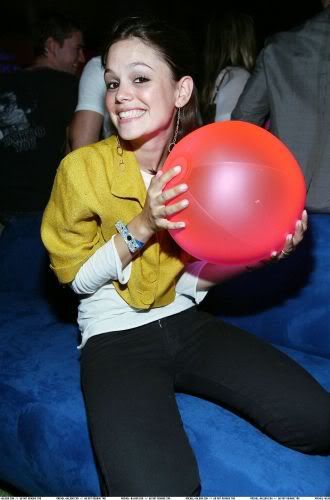 Currently, having a ball in the ATL right now and yes, the pun is intended. As it stands, there's about 12 hand written pages of material thus far, but mostly it deals with one single subject. And well, there's been a lot of singing that song by
Cheyenne
, who has become my new favorite person, by the way. Yet every time, i start to sing it, I break into "Complicated" by Avril Lavigne as well.
Should be back to normal on Monday, but I'm not making any promises.
It should be noted that when I said "Mavs in 6," I actually meant Heat in 6. Game 5 last Sunday night was probably one of the best games of basketball I've ever seen. Worth missing "Deadwood" for; well, I missed because I was on the East Coast and I get two feeds of HBO back on the right coast.
Robin Brown declared to me that the any future that soccer had in becoming successful in America just died this morning. Where was the passion, guys? It just seemed as if they were on auto pilot. And the one main problem with soccer or at least world cup is that it's okay to play to a tie. You know, let's have double overtime until somebody scores or at least shoot out mode. Let's ratchet it up a bit.
Also, if you hear something on the news about a case of air rage in the next couple of days, it may be me. I totally spaced and forgot to put the "Canon" remix on my iPod and I've been dying to hear that verse from Freeway and If I gotta deal with another overweight, slow moving person with an exposed belly cause they can't move on and wear an xl tee or even for that matter, a xxl tee and not able to hear Freeway's verse, I may snap at the airport.