like when disco killed the funk aka my first song part 2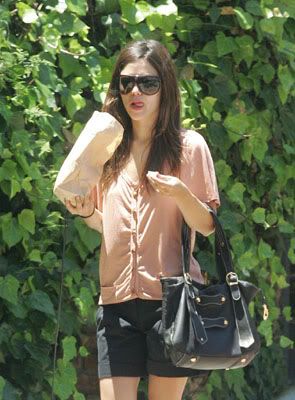 It's really weird because I consider myself a so-cal kid until the day I die, but I hate the beach. I don't like the whole getting sand stuck all over the body and into shoes. I wear shoes to the beach because I don't own a pair of flip-flops because most of the people in the world have vile feet and shouldn't be forced to look at them. Also you can put into consideration the whole fact that I don't feel comfortable taking my shirt off in such a public venue, but I'm not going to be like my cousin Curtis and swim with his shirt on even in an above ground pool in the backyard of some shitty house in Van Nuys. So, maybe I have to retract the statement of being a so-cal kid for life because I hate going to the beach.
Maybe, it's just the fact that I've never been that impressed by the beauty and wonders of Mother Nature or at least in person. I can appreciate a sunny day with zero clouds in the sky, but you know, what else is going on? You know, I'd rather just drive around, waste gas, with the windows down, work on a killer farmer's tan and listen to like Neil Young and drink some Jamba Juice while at red lights. If my vision had the lighting and composition skills of the late, great
Néstor Almendros
, then I'd probably be more wowed by nature more often. As it stands, I'll continue to be bowled by over by girls in Kirsten Johnson shorty shorts or at least the designer knock off shorty shorts.
It's like I said, I don't know what to do when I'm at beach and I had this conversation with friends. They provide suggestions as to things I could do, but you know, I can only do that for so long before getting bored: Read a book, write some jokes, etc.. It's kinda like, okay, I can do this at my house and listen to a replay of a Stern show I missed where Howard did a really amazing impression of Riley Martin and then him and Artie do dueling impressions of Ted Kennedy during the news.
And then I just worry about what people will think of my reading material. Right now, my summer reading assignment is to finish Amos Vogel's "Film as a Subversive Art" for a couple reasons. One, its an interesting book with a lot of recommendations for great films; now, only if a majority of them were available on DVD. Also, I'm using the book as a piece for research for something else. The book, since it's a book about film, naturally, there's stills, but this book has a lot of stills and some of the stills have nudity in them because I'm assuming that nudity or at least, gross, hairy hippie nudity is an act of subversion. So I could be seating on the beach, enjoying my book, but out of nowhere, some kid could cruise look over my shoulder, see something damaging and I'll get yelled at by some concerned parent.
I don't need that while I'm trying to 'relax' at the beach. What does it matter anyway, my greatest aspiration in life is to be like Brian Wilson, but like
the dark ages
Brian Wilson.
If you're like me and hopefully, you're not too much like me, perhaps a tiny bit like me and you like quality, mind alternating, surreal cinema, then this is probably
the best website ever. Abkco Films re-releasing remastered versions of Jodorowsky's first three films.
So in other words, this finally means cleaned up, letterboxed versions of
El Topo
without any Japanese censorship because thats where most of the bootlegs come from and for some reason, they take issue with the scene where the monks are whipped with catcus. You're telling me that I finally get to watch
The Holy Mountain
, which from what I've seen on the film looks as if Bunuel, Lynch, and Argento all got together and throw their favorite ideas into a cinematic blender and Jodorowsky's first film
Fando y Lis
is coming soon as well. First, there was the news of the definitive version of Ridley Scott's
Blade Runner
is coming sometime in 2007 and now, the early works of Jodorowsky. What's next legit releases of
Sweet Movie
and
The Exterminating Angel
?
Another one of those 'If you're like...' deals, this time it's for P.T. Anderson fans because this
site
may become your new homepage. We're getting closer and closer to a new P.T. Anderson film; do you know how good it feels to say that? [link via
Cigarettes and Red Vines
]
Rob Zombie to do a 're-imagining' of Halloween or whatever that means
. I loved
The Devil's Rejects
, thought it was one of the best films of 2005, but I caught bits and pieces of his first film
House of 1000 Corpses
the other night on IFC and well, I can say that Zombie has improved alot as a filmmaker, but I just wonder how stylized is his new spin off on the classic
John Carpenter
mythos is going to be, but more importantly is Rob Zombie going to be fucking with the
theme music
? Cause John Carpenter hasn't been working alot lately, but I'm pretty sure he has some 'f you' money from writing the theme for
Halloween
and receives a nice check each time they do a new one, but the dude could always use a little more money.
I think "8th & ocean" was just
the
tip
of
the
iceberg
in
Miami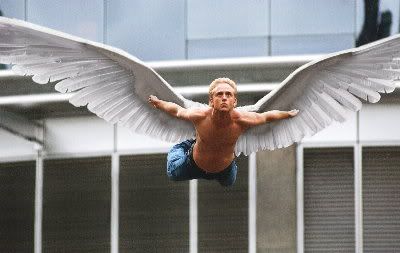 The last day of my screenwriting class (the class its self is whole other story that needs to be told one day, but I'm not sure if I'll ever feel comfortable about the matter; hang out at Lee's with me and I'll break it down over some #4s), there was a twenty-minute discussion on the career of Brett Ratner. We broke down his whole career and attempted to figure out why he was chosen to be the replacement director on
X-Men: The Last Stand
. First a fairly successful Chris Tucker film, then the first
Rush Hour
which was followed by
The Family Man
a film that feels like he was attempting to distance himself from being a director of modest budget urban action comedy fare. Of course that film wasn't a hit, so he returned to his bread & butter and made the even more successful
Rush Hour 2
, which allowed him the clout to make
Red Dragon
, which of course didn't set the cinematic world ablaze.
Then Ratner sorta fell into a position of being a director for hire, with the film,
After the Sunset
coming in after another director left the project to direct a Jessica Alba film. And here we are now with
X-Men: The Last Stand
, which had a solid Memorial Day opening and is polarizing audiences and fanboys all across the country. After watching
X-Men
, which I have to admit is the Ratner film I've seen since the first
Rush Hour
, I realized why Ratner was the studio's choice to replace Matthew Vaughn as well as Bryan Singer; technically, Ratner's great.
X-Men
is a nice looking film (It doesn't hurt Ratner that works consistently with a cinematographer like
Dante Spinotti
) with good special fxs.
For studio and theater owners it's the perfect film. Coming in at a little over a 100 minutes long, split over three or four screens, there's about 20 plus screenings a day. At the theater where I saw the film, it was playing on the half hour (9:30, 10, 10:30, 11). So there may have been little trickle down effect of people who missed a screening of the film going to watch
The Da Vinci Code
or just go home all together.
Yet for myself, I should've taken the cues from the cinema gods as I was heading toward the theater the other night. I got nothing but red lights and granted, I left a bit later than usual, I was still a couple of minutes late. Generally, I show up to things 15 to 20 minutes early; I figure the hike from the deepest part of the parking lot would take me that long. Anyways, the cinema gods were telling me with their red lights that I should turn back around and go to Huntington Beach and pick up that
Werner Herzog/Klaus Kinski box set
instead of watching Bret Ratner's
X-Men: The Last Stand
. I know that I said it's solid, well made film technically, it's just that every line out of Halle Berry's mouth feels like a speech that
Mike D'Antoni
has said a couple of times already during the playoffs. In the comics, Storm isn't that interesting of a character or at least, she was never interesting to me and to make her the focal point of the film, just makes me believe that Fox as a studio isn't concerned with presenting not only a well made film with a solid story, interesting characters and emotion, but a film under the direction of somebody who'll appease one of the franchise's larger stars.
Another thing that the film has managed to do was make to Wolverine a boring character. Wolverine, arguably one of the greatest characters in the history of comic books, yet in this film, not only his bizarrely over emotional, but also he's been stripped all of that makes him interesting and such a great character. Where was that moment in
X2
where Wolverine goes nuts as that one government group attacks the Mansion, remember that part? Wolverine acts like an actual Wolverine but in this film, the character has been de-clawed. Granted there are action sequences and moments where Wolverine fights in the film, but there's no passion or fury in those sequences. There are moments also where it just seems completely out of character for Wolverine and I'm not sure if I'm going to
SPOILERS
territory, but that one scene where Wolverine acts like a guest on "Tyra" whose scared of garden gnomes was just lame and weak.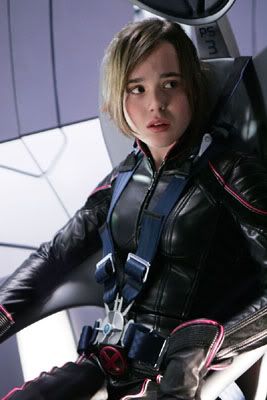 The film its self has a very off-putting rhythm that prevents the audience from making a connection with the new characters. Going back to the film's length for a minute, 100 plus minutes is perfect for theater owners, but it doesn't really work when there's as many characters as there would be in an early Robert Altman film (Although, it should be noted that was nice stunt casting with
Michael Murphy
). Singer managed to give each character their own scene to either show the potential of their power or provide a quick bit of back story where as this film is just a hodge podge of pep talk speeches, scenes of exposition that actually provide no exposition or the audience is just assume and create the back story in their head, which is rather a post modern concept for a mainstream film.
But in other words, Singer allowed interesting characters to be interesting for a couple of minutes on their own as opposed to having a bulk of the dialogue spoken by the extremely lackluster Storm. Whatever new characters there were in the film, we never get to meet them or see their powers. Like that big tall "L-Word" out Hispanic lady; what was her story? Let alone, what was her character name? She seemed cool and perhaps the back story that I created in my head that she was a big fan of Morrissey, which explained the haircut. And the other evil new mutants, just appeared out of nowhere when it was convenient for the story. Like that one Asian chick, she was just in that scene in the church and towards the end of the film, kaboomba, she appears out of thin air. Granted it was probably one of her powers, but where the fuck was she during any of the other scenes, ya dig?
It's these Buick size plot holes that I can't get over. Every film has plot holes, but for some reason, Ratner just brings them to the forefront of his films. And it's getting me distracted from my main point. The character Kitty Pryde is pretty cool and the actress
Ellen Page
brings this weird, slacked jaw vibe to the character. Kitty Pryde feels like what if
Ann
from "Arrested Development" was a superhero and it's funny, but I wish I had more time with the character instead of two, rather boring exposition scenes.
And I don't know what it is, but I'm more passionate about bad movies than I'm about great films. I wish I could talk at length as to why
Reflections of Evil
is so brilliant and how everybody should see it. Yet I worry that not only will I spill the movie's storyline and great moments, but I just worry that if somebody takes my recommendation and doesn't like it, they'll track me down and say, "Hey, I watched that piece of shit movie and I want my time back," and I'll fumble around in an attempt to apologize for my recommendation. It'd be like when somebody from a charity comes up to you in a store and asks for a donation.
Has that ever happen to you? I was in a Barnes & Nobles over the weekend, flipping through some book when this girl pops out of nowhere asking if I'd like to donate and of course, I say I would, mainly so the person would leave me alone. I assume I could slip her a buck or two, but she pulls out a clipboard and motions for me to sign it. The paper is filled with written donations from other people, that she probably bugged in the bookstore, for amounts like 50 to 100 bucks and I'm going to assume that those people had no real attention in paying the amount they pledged. So I was just befuddled and slipped her a dollar, hoping she'd go away.
Yet it's just another reoccurring problem in my life; I do not have the ability to successfully function with other people. Or it's I just run into the world's most annoying people all the time. When I was in the bookstore, there was some guy sitting in one of the couches, singing along with the Beatles on the loud system, which at first is funny and interesting, but it becomes just grating after the third or fourth song. It's a less extreme version of the old guy at my local Tower Records every Saturday evening.
You see there's a guy, who without failing will be there on Saturday night, playing air guitar and singing at the top of his lungs to any album that is in the listening stations. Doesn't matter, scratch that, probably does matter because I haven't heard him do hip hop yet, but he loves country and rock 'n' roll. The first time, you see this guy, you're freaking out and attempt to take a video of it with your phone because its some short crazy guy pretending to be Eddie Van Halen while listening to Braid Paisley or whatever. It's a classic moment. Then the second time, you see the individual, it becomes more like a nature video and well, you view the beast from a closer perspective I.E. casually walking down his aisle in an attempt to catch a whiff of the alcohol he had been secretly consuming on the back of the bus earlier that day, but once you go in for that close inspection, you're more sad and scared. Sad because the people who work there have to deal with the guy, but at the same time, it's there own fault that they continue to let the guy do his thing every night.
It's these little moments that make life great, but it needs to be taken with a grain of salt. For example, a great moment I've witnessed was when I saw four people at midnight dancing in a parking lot to the early 90s Alice Cooper comeback single, "Poison". It was amazing and it'll never be duplicated and it justified wasting a couple of hours watching
Art School Confidential
. Just a single moment.
So if I have a point, I think it's this, let's be weird and random only for a little bit. If you're going to be the wacky guy at the baseball game with the great zinger about some player. Say it once to your friends, see if they laugh and if they do, say it more loudly, so everybody else can hear it.
Baseball games for me at least, is where I realized this or at least on the matter of heckling. Hopefully, I'm not alone in this thinking, but whenever you or any of your buddies heckle, its pretty funny, but when anybody else heckles, you shoot that person the evilest of evil eyes. Why do we react this way? Basically, we're all doing the same thing, so why is it any different if you or the guy two rows in front whose constantly chanting the name of the right outfielder for the Twinkies? Why is there a double standard in heckling or is it just a matter of people doing a shitty job and we're upset with them because they could be making better jokes.
I also get mad because the stadium cameramen aren't that too on the ball with the in between innings jumbtron action. Yeah, kids are cute and all, especially since they're not mine, but you know, I saw three drunk girls leaning with it and rocking with it to Queens' "We Will Rock You," and I bet you dollars to donuts they could do some snappy moves to whatever song they're playing. And why don't the people behind the music at stadiums play the theme from
Brokeback Mountain
when a catcher has a meeting with the pitcher? That'd be hilarious, instead of the "Jeopardy!" for the 10 millionth time.
It should be noted that one time
Robin Brown
did pitch me an album for parody songs to play at baseball games and other sporting events. It was pretty killer, somebody should give him the money to do it.
And I don't know why I'm going back there, but one last thing about
X-Men: The Last Stand
. I was sitting next to these super scene'ed out guys and well, I have to say that I'm indifferent to the scene. I love the kids because without them, I wouldn't have my first script,
Mindy Mallard
(it's WGA registered, so if you're all CAA, hit me up), but at the same time, I strongly dislike them and how they can casually wear a heavy pea coat in the middle of the summer. Sure, it's the evening and all, but to me, a pea coast just isn't the right coat for 65
deesgres
. I know that it's Southern California and nice coat like that is virtually useless unless you buy it here to go on vacation in the wintertime.
And these kids have, well maybe it's not all of their fault, some of the blame has to be placed upon Shaun White and the stylist who said that side bangs work for guys cause this kid who was sitting next to me during
X-Men
had all of his bangs in his face and like every 10 minutes or so, he'd violently shake his head and briefly get his hair out of his face. Now, it maybe it's a me issue or belief, but if your hair has gotten to the point where it's affecting your movie watching experience, isn't it to get a hair cut? Maybe the guy is on the hair cutting cycle that I used to be on (a hair cut at the end/start of a new semester at school.), but nowadays, every two months, I'm at the hair cutting school, getting things cut unless it's mid of the semester, then I wait until the thing is done.
It should be noted that this update is a tribute to
The Passion of the Weiss
; the dude is destroying things and it should be at the tippy top of your daily reads or at least every couple of days.
Also, before I go even further, cause I think I'm going to going on for a couple more pages, this was written off and on over a weeklong period. So yeah, it's confusing. Also, this will have to last until Wednesday morning. I'm working the polls during the primary elections.
Another thing that I'm just putting out there, if you're going to call somebody on the phone, it's best not to have Uncle Luke's "Head, Head, and More Head" playing in the background. Granted, it's a great song, but if you're talking to somebody who you don't know too terribly well, they're going to get the wrong impression of you. If it's a friend on the phone, go ahead and crank it up and make a joke about the song, and even go as far as to put the phone next to the speaker, if possible. Other wise, if it's some girl you've been trying to talk with for a couple of days, you may want to turn down the part where, well, the less said, the better.
I know we're living in a Stern on Sirius world, but sometimes, you just gotta be subtle on the matter. Although, if it wasn't for Sirius, I probably wouldn't have been in that situation to begin with.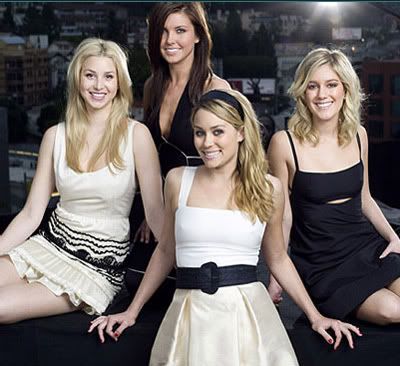 If Lauren aka 'L.C.' doesn't get fired on the next episode of MTV's
"The Hills"
, then
Teen Vogue
as well as
Vogue
has lost any credibility. If that was any other girl from USC or even UC Riverside, home girl would've been fired then and there for sneaking her friends into a party in addition to goofing off while on the job. It's utter bullshit. She didn't do her job and irregardless of the MTV camera crew that trails her around, she should be out of an internship.
"The Hills," its self with exception to the sassy brunette, is boring. It's two rich blondes living in Ashlee Simpson's old apartment (If those walls could talk, it'd say that Ryan Cabberra makes the grossiest of ropes; he's alot like Philip Seymour Hoffman in
Happiness
and they prefer the
The Hours
era
Ashlee Simpson
) and the wacky adventures they have in between meals at
Geisha House
. The problem is Lauren. Maybe after all of these years, she's still nervous in front of camera and absolutely zero personality shines through on the show. She's monotone and flat even when she's excited or upset about something or at least I'm assuming that she's feeling those emotions at the time.
Now I've only seen David Fincher's
The Game
once (I'd see it again, but I can't find it on DVD and I keep on hearing about a special edition; also, what kind of Fincher fan am I?) once, but from what I remember of it, it had its moments. Hopefully, you can see where I'm going with this, but to make "The Hills" a more interesting and more importantly, a believable show, pull a
Game
on L.C. She comes back from a long night over at some other restraint owned by Ashton Kutcher or a clay table session with Danny 'DJ Donkey Punch' Masterson and her apartment is a mess. The HD TV is smashed into a million pieces, all the designer clothes have been covered with chocolate and bleach, the dumb roommate has disappeared except for a collection of extremely sleazy Polaroids involving the roomie that'd make the Mark the Cobra Snake hang in his head in shame. The camera crew is there following every moment as L.C. attempts to not only piece the puzzle of what happened to her roommate and HD TV, but who would want to ruin her life, etc. Each week, she manages to put another piece together and by the end of the week, she discovers that it was the producers who ruined her life, but at the end of the season, Kristin Cavalleri gives L.C. an prize package from
STA Travel
,
Dell Computers
and a free
I River
. Now, that's a spin off or at least the next season of 'Real World/Road Rules Challenge'. Coral's life is turn upside and ends up beating Mormon Julie in her quest for truth.
On the subject of the Road Rules/Real World Challenges, I tried to watch that "
Fresh Meat
" thing for about 5 minutes before I turned the damn thing off. There's just a lot of bad going out with that show. There's that Wes guy with his 'fire crotch' mohawk pretending to be like
Abram
and there's that Danny guy with that horrible accent and that stupid hat. All I thought about was when is that guy that punched Danny in "Real World: Austin" going to cruise by and punch him in the face again? So I have no clue if
my pick
as one to watch is actually one to watch. And T.J. Lavin, jeez, that guy must've came from the school of reality television as L.C. did. Where's the energy? Where's the passion? Where's the enthusiasm? Let the dude do a couple of key bumps before he's going to be on camera or something.
Or is that the new thing? Hosts that really aren't that into what they're doing and just making
sure the checks are deposited directly into the account twice a month?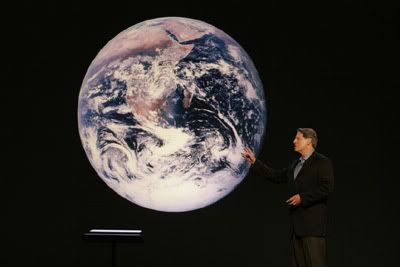 The problem with the Al Gore film,
An Inconvenient Truth
is that the people who pretty much already believe that Global Warming is a key issue facing not only our country, but the whole world will be the only ones who'll be watching this film. It's a film that everybody should see because while the impact of global warming may not necessarily affect you and me today or tomorrow, it's something that'll affect us in 30 years from now, when you and me have children. And that's the problem, we being a nation of procrastinators (myself included), we're going to put off the problem until it's breathing down our neck like an alien in a sci-fi movie about people trapped in a space station. The skeptics won't see it because there's this impression that Al Gore is a complete bore and well, the environment doesn't seem as pressing in the grand scheme of things.
Yet, Gore presents himself as an entertaining and compassionate man in the film. Granted, there's no such thing as subjective truth in movies, but the claims he makes about the state of the world and where it's heading is clearly presented with fairly bulletproof evidence. As you watch the film, one wishes that Bush with all of the free time he seems to have on his hands being one of the most important figures, if not the most important could make a documentary or even a brief infomercial explaining why are we still in Iraqi, why were we in Iraqi in the first place, how is the search for Osama Bin Laden going, but knowing this administration it'd be a film full of deflection about illegal immigration and how gay marriage will destroy our country.
Besides being a 90 minute commercial for the
MacBook Pro
,
An Inconvenient Truth
presents its evidence well, but more importantly, it provides answers and solutions to the problems that the world is currently facing. One only wonders what could have happened if Florida voted the right way.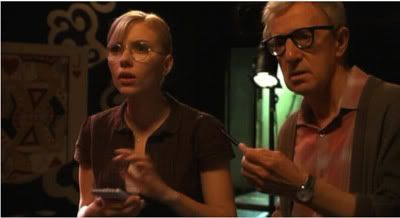 Have you seen the trailer of the latest from the director of
Match Point
,
Scoop
yet? I didn't know that Woody Allen had fallen off so much that he now has to be refered as the director of
Match Point
. don't get me wrong,
match point
is a great film, but Woody Allen has made a couple of great ones besides that one for example
Crimes and Misdemeanors
.
The one thing I'll say about that
Gods Girls
[NSFW] site and this surprised me quite a bit: a lot of crotch shots. Not saying that it's a bad thing nor am I saying is that it's a good thing; its just a thing.
Bullet Point Thoughts on Songs: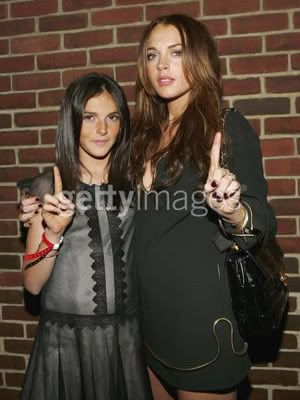 -"Number #1" by Pharrell Featuring Kanye West; I know that Sean of
Hardly Art
called the track
'yacht rap'
, but I don't know why that I like the song. The song is so lackluster and feels as if no effort has been put into the song; literally, Kanye & Pharrell want to crank out a tune and get back onto their yacht which has dropped anchor in the south of France. Let us not forget that usually when super producers collaborate together on a track its going to be a let down with a few exceptions (pretty much just
Madvillain
); so the level of disappointment with Skateboard P & the Louis Vitton Don makes the tune enjoyable, if that makes sense.
-"Don't Feel Right" by The Roots; Now, I don't believe that this is a completely original statement, but I'd listen to the Roots more often, but I'm not a fan of Black Thought as a rapper. Well, I take that back, I'm just indifferent to Black Thought. He has had some nice lines here and there, but he has never wowed me. "Don't Feel Right" is no different lyrically, but that beat or groove or whatever you want to call it is just infectious. It's a great song to drive around with; you're going to be at stop lights, trying to slam your hands onto the steering wheel as hard as ?uestlove is on record. I know that S.Carter is a Roots fan, but I'm surprised he hasn't made the executive order to replace Black Thought with somebody like local favorite
Bus Driver
. Yeah, Bus Driver is a bit more abstract, but he sounds good, really good over guitars and live drums.
-"Who's Gonna Ride" by Christina Milian featuring Three 6 Mafia and Cool & Dre; First and foremost, I think I need to do a recount on the
Hot 10 of '06
because Christina Milian isn't on that list and she has to be one of the hotter girls out there right now and secondly, while I heard part of the version of this song with Dre; I've only fully heard a leaked version on said song with Lil' Wayne on it, never the less, it's a weird song. Juicy J & DJ Paul on basically what amounts to a Nick Cannon diss song. It's a good thing cause Nick Cannon is anything but hilarious. Between this tune, the previously released "Say I," and "Chevy Ridin' High," this may be the summer of Cool & Dre.
-"Man Eater" by Nelly Furtado & "My House" by Lloyd Banks: Although, it may also be the summer of Timbaland. "My House" is a good beat, but it lacks the constant shifts in tempos and style of the classic Timbaland tracks. Then again, "Ugly," didn't really have that many tempo shifts. I think that's why I like his stuff so much. It's like the weather in Arizona; just wait a couple of seconds, it'll sound completely different. "Man Eater" is just amazing.
-"Creep" by Mobb Deep. Everybody has written about the new Mobb Deep album and how much it sucks. I have it, but I haven't even listened to it yet. From the singles and tunes on the radio, it sounds like another typical record from G-Unit Records (nobody on the label can make a better record than 50 Cent), but the beat for "Creep," or at least the first couple of seconds is good, when they start to rap, it sucks. Havoc should stick to make beats or at least, let the Alchemist produce more than two songs on the album.
-"Playhouses" by TV On the Radio: If you're a person with little patience, but enough patience to find a leaked copy of the album and wait until it finshes downloading, then you're probably already stoked on the openning song from the new TVOTR album "Return to Cookie Mountain". Many tempo shifts, a little more upbeat than stuff on the last record. Can't you just see the hipsters dancing to it now?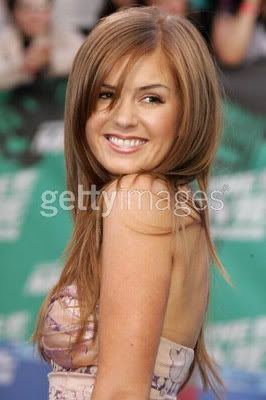 Here's the obligatory reference to the MTV Movie Awards that happened over the weekend. Would've posted a photo of Will Ferrell and John C. Reliey, but that new movie doesn't look that funny to me. Steve Carrell, well, still not over how his penned season finale of "The (American) Office" turned the whole Jim & Pam thing into another variation of the 'Ross & Rachel' thing which may in turn mean less storylines about Creed stealing things; why can't Bob Vance, Vance Refrigeration and Phyllis be the new Ross & Rachel? As for the girls at the MTV Movie Awards, there'll be everywhere else as well as
video of them smoking in SUVS with the daughter of one of O.J.'s lawyers
. So, you see it just makes more sense to shout Isla Fisher. She was pretty funny in
The Wedding Crashers
and she's engaged to Sacha Baron Cohen, whose like one of the funniest people in the world.
I don't know if I've mentioned this before, but Orange County is a weird place, man. For example, the other day, I was at an outdoor shopping center, going to get a
cold buster smoothie
from Jamba; I have a bit of a summer cold currently. So as I'm walking over to Jamba, I pass by an outdoor concert of some band, sounded a bit shitty, so I kept on walking, but I did happen to notice there was an awful lot of gutter punks, bro punks and punks with strollers and there was a mosh pitt.
So I come back after getting my smoothie and I pause for a moment and realize that the band on stage was local favorites
Guttermouth
as they start to play my favorite song by them from my junior high punk rock days, "Lipstick". It's such a surreal moment, well not as surreal as the time I saw a girl do a photo shoot with about 20 photography students in front of a classroom at my school last year, but fairly surreal. As the band sung censored lyrics because we must not offend the ears of any families and young children walking by, but any moment, they were ready to drop the f bombs. And well, the kids in the front, moshing probably filled in the blanks. The most surreal aspect of the whole show was the fact that not only did Guttermouth play in front of a ferris wheel, but also Nordstrom &
Anthropologie
.
I have yet to hear
Nico Vega
, but their lead singer is rather attractive, so it must mean that they're an excellent band, right?
I feel as if I've left something out, but I'm not too terribly sure. I have learned though that my spelling is horrendous.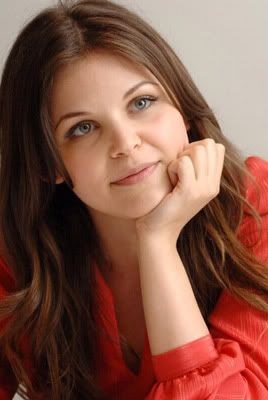 And finally, I hate to say it, but the season finale of "
Big Love
" was a let down. It had a really uneven feeling to it in spite of being written by series creators Mark V. Olsen & Will Scheffer. First part of the episode was the rather broad, yet darkly comedic stuff involving Wanda poisoning Alby and the ensuing cover up. The performances just felt so awkward; like in the backyard with a camcorder, making a monster movie with friends during the summer vakay awkward and the cast is such a great cast. And I'd hate to say it also, but I think they're relaying too much on the old sitcom stand up of somebody overhearing people talking behind their back; the stuff with Nikki was just bad. There were all of the storylines coming all at once, but they're just thrown to wayside once Barb goes to the Mother of Year thing. Granted, that was the big thing that'll greatly affect the second season, but I still need a bit more resolution on the other storylines in the episode. Perhaps, I can't wait another year to find out what's going on with Roman Grant and Margene and Rhonda.
Doesn't matter that much cause "Deadwood" starts next week and there'll be
two made for HBO movies
that'll wrap everything up. So David Milch wasn't being a dick, it was HBO being the dick.