Night Birds Part 2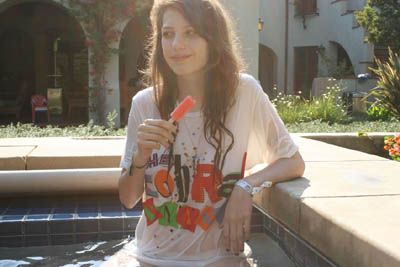 My friend
Natali
sent me a text message today about what had to be the greatest reality TV show of all time. She suggest that MTV does a show about my favorite person
Cheyenne Kimball
and one of my new favorite people, Cory Kennedy (
Stockholm Status
) and how awesome it must to be quasi famous in Los Angeles and 16 years old. I'm not sure if the mixture of Cheyenne's style of high heels and frequent showers mix well with Cory Kennedy's affinity for greasy hair and Prada. But, I think MTV or just any cable network in general; it'd be pretty cool if
G4
would do a show about Cory Kennedy. Not the Cobrasnake, but just Cory Kennedy hanging out; going to Beverly Hills High, hanging out with friends and you know the occasional cameo by Steve Aoki to pimp that Dim Mak Clothing line (Do you really believe that Jason wearing a shirt on "
The Hills
" is going to move any units?). Let's step out of the box a little more with our young girls in the big city reality shows. It'd be so awesome; the theme song would be like, "Tell Me Why" by Neil Young or at least a cover by some zippy pop rock group like
Family Force 5
. Did anybody actually watch a show like "Fast INC." when it was on? Come on, let's do the Cory Kennedy Experience and let's ruin a scene!
For those who were concerned and keeping score, the matter of
George Washington
DVD has been resolved. Amazon fucked up and they're sending me another DVD; hopefully it'll be here in the next couple of days. Although, there are more pressing and important things going on in the world that we should be focusing is on. Jeepers creepers.
I can't explain why but some how yesterday I forgot how to pump gas. It's not like I do full service because I don't believe they offer that anymore, but some how, I forgot how to do in between yesterday and some day last week. Some how I managed to plan George Bush for my difficulties. Then again, we should be pretty stoked on the fact we got a president who
swears
and
gives creepy massages
.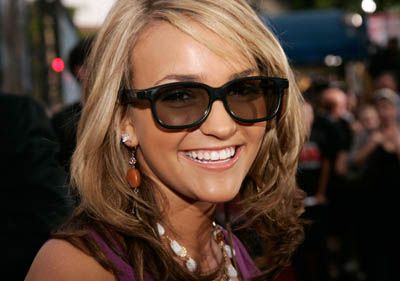 Apparently, old Ray Ban style shades are big this summer. Some people can pull it off and some can't and end up looking like Michael Caine. I just wonder if Jamie Lynn Spears listens to Michael Caine's advice on acting: pick scripts based on where they're filming.