Loose Ends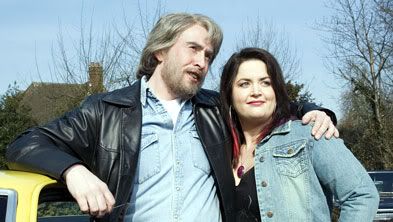 Does anybody know when
BBC America
is going to get off their duffs and show the new
Steve Coogan
series,
"Saxondale"
? And yes, I'm well aware that I could download most of the series thus far, but you know, it's better to watch a TV show on a normal TV and what not. The show probably is no "Footballers Wives," but it be mighty nice if BBC America was to run the series in a couple of months from now; maybe like November or something. Of course, it'll be a while before it even airs on BBC America and I'll just end up buying the import DVD at
Amoeba
, but let's push things forward a bit and save me 30 bucks or so. Also it should be noted that according to Coogan's
production company
"Saxondale" is going to be remade for American audiences.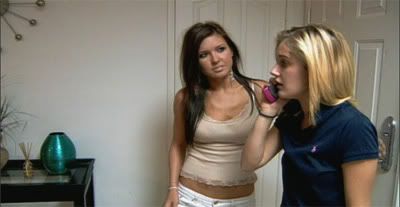 Don't forget that the season finale of
"The Hills"
is on tonight and oddly no presented commercial free unlike a lot of recent season finales on MTV; "Fast Inc." gets a commercial free finale, but I have to deal with a couple of commercials for
some stupid Justin Long movie
in between learning life lessons from Heidi & Audrina. Hello, MTV, thanks to watching your channel for the last 25 years, I have no attention span to sit through said commercials during the finale of "The Hills." Personally, I just hope that my DVR manages to record the finale and we don't have a
repeat
of what happened with the "8th & Ocean" finale.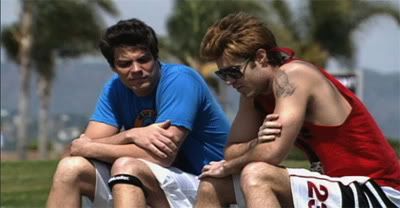 Most likely not making an appearance in the season finale of "The Hills," is Jordan and the dude has to have a special shout out for being the best-dressed guy in the history of faked reality TV. One week, he's wearing the old school Oakley sunglasses to the next week, where he's rocking the classic
Kurt Rambis
shades. The dude was a genius, even though he was seen on TV crying over Heidi.
And for those keeping score on
Rock Star: Super Nova
. The Nirvana tune ruined last night was: "Pennyroyal Tea" and a new weekly feature started as well: Butcherin' Bowie. They did "Changes." And the really hot girl from Costa Rican dressed like Karen O and crawled on the floor while singing "867 5309 (Jenny)" and the band will keep her around for another week, but that old lady from Long Island has to go. Why would Tommy Lee want some soccer mom who's really into Bon Jovi as his lead singer?