Mashed Dundee Cake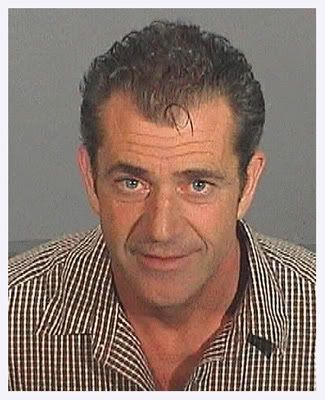 The thing about Mel Gibson and the whole scandal surrounding him is this; it doesn't surprise me at all. Wow, you mean the guy whose father is a holocaust revisionist in a drunken ramble drops a bunch of anti-semitic lines. But even before I knew that Mel's pops was cut from the same cloth as
Fred Leuchter
, I knew that Mel Gibson was crazy because the dude made
Braveheart
, which is one of the most overrated films of the last 10 or so years. Anybody who would've made a film like
Braveheart
has to be a major drunk and nut job. If Mel Gibson just stuck to making good films like
The Road Warrior
, nobody would've give two shits about him. In a perfect world, Gibson would have probably played the Harry Hamlin part in "Veronica Mars," if he just stuck to making cool, good films, but no, he has to go and make
Braveheart
and become a 'filmmaker'. Ugh. The dude is a modern day D.W. Griffith, except Griffith's views and opinions weren't blasted all over the media. Gibson will be partially black balled by the mainstream Hollywood community, but if he wants to continue to make films, he can always pedal it to the Christian audiences that made
The Passion of the Christ
so successful. That's how Kirk Cameron feeds his family these days.
I'd like to see Gibson after his rehab stint get the
Errol Morris
treatment and explain himself in that way. Sure, more people will see the public apology on Oprah or Larry King, but it won't be hard hitting or that interesting. Let's not even think about the fungo bat session that he'd get if he did a public apology on Jay Leno. Morris is going to bust his balls a lot more, which will be infinitely more interesting. Gibson should do that or have to hang out with
Justin Long
for a month.
For those keeping score, my ear problem has gotten worse. Bought some medicine, which was supposed to clear ears clogged with water, but the medicine only made my ear worse. So, I went from not going to the doctor in nearly 10 years to two trips in less than a week.
I wanted to see
V for Vendetta
when it was in theaters, but it was during the period where I stopped watching movies. So I was wondering if it was something I should pick up on DVD since, it's coming out today and what not.
If The Like dressed like this more often, I think more people would buy their records or at least see them in concert. I used to go a lot of their shows and I remember seeing the Cobra Snake way back in the day and we probably thought that same thing about each other, but that's neither here not there. But you know if they wore crazy costumes and rocked a little harder and basically continued on where Rilo Kiley would have gone if they made more songs like "The Furg," they would've gone platinum or at least gold by now. Just remember what happened to Rooney. Playing with Weezer one year, then opening up for Kelly Clarkson a couple of summers later. Don't be poppy for too long. They don't have to rock like Mastodon, but that would be pretty killer
Speaking of rock, don't forget that
RockStar: Super Nova
is on tonight. I wonder who's going to ruin another Nirvana song tonight. Last week, they did something pretty incredible ruined a Bowie tune, so I'm wondering if given a chance, would somebody like
Zayra
while wearing a hot outfit could ruin a Slayer song? I'd love to see that because to me, the show isn't about finding the right singer for some stupid band, it's to see how badly some girl can ruin a Radiohead tune. Better than Slayer would be the Arcade Fire. I'd just to love see somebody destroy one of their tunes followed by the shirtless commentary by Dave Naravvo of that was great, but not right for Supernova.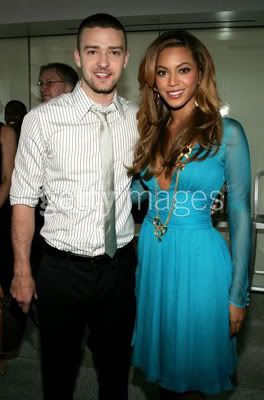 It should be noted that probably some time later this month, I will start to live in a cave and it may last a couple of months. Most likely, I'll have carrier pigeons, so I can keep tabs on things here and there, but overall, I just assume that if I pull a UNA Bomber move, I might, just might miss the media push and onslaught by the new albums from Beyonce & Justin Timberlake. I don't listen to regular, normal radio all that much, so luckily, I'll miss the tunes. Although, Stern may play the respective songs during the top 5 songs, so I may hear them that way, but I don't know how I'll miss the stories about whatever interview they did in such and such magazine or great revelation made during an interview with Oprah or Diane Swayer. Sure, I could stop watching "The Daily 10," and miss all of this business, but I need my Catt Saddler fix and you know that my man, Keith Olbermann will talk about it on his show, too. There's no way to escape the madness of two so-so solo performers (Sure, I have a copy of "Justified", but I haven't played that thing since 2003). I just don't understand why everybody flips out over them. Yeah, "Crazy in Love" was the jam, but the rest of the singles from that album blew or at least what I remember of them; she doesn't make memorable music. Timberlake made some memorable records, but "Sexy Back" just blows. So I may be away for a while because I don't want to hear about Timberlake doing lines while listening "Harvest" nor do I want to hear about Beyonce's not really dating Jay-Z. I blame her for making Jay a horrible rapper these days.