Begin to Hope Part 2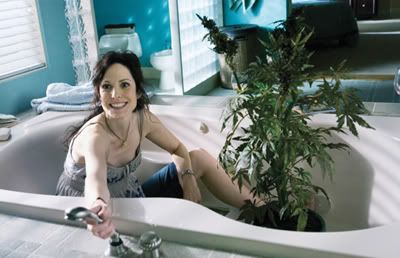 Honestly, I'm just mad at myself for being at the DVD store the other day and completely forgetting to pick up the first season of "Weeds". It's probably my new favorite show of the day of the week of the month of the year of the moment. It's filling the void of "Arrested Development". And Showtime should put new episodes on InDemand sooner rather than later. Build a buzz, dudes.
No word from Apple yet, but their automanted help system knows my case number by heart nowaday.
Cheyenne Kimball is more gangster than the Game.
I miss reading
Spencer Sloan
quite a bit and I wonder what Jeff from
Passion of the Weiss
is passionate about this week. Also, I wonder what girls have been naked lately on
Gods Girls
[NSFW].
Hopefully
Probably back in business by
Wednesday
Thursday morning.