On the Phone Part '92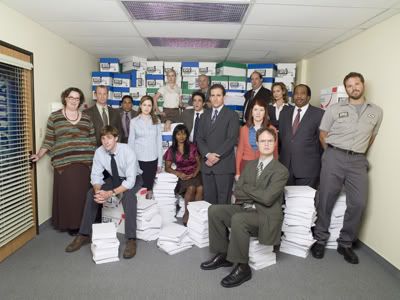 Just a reminder to y'all that the best comedy on network television,
"The Office"
starts it's extremely pivotal third season tonight. Coming fresh off an Emmy win a couple of months ago, the show still has a lot to prove. We already know that Steve Carell, besides being one of America's finest sweaty people, is a comedic genius, but I think this is the season where John Krasinski replaces Zach Braff as America's lovable nerdy, indie guy and Jenna Fischer becomes every guy's secret crush.
Why can't this girl become the new official logo and or mascot of Southern California?