Stalker Blocker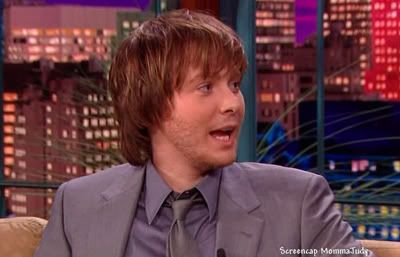 First and foremost, well to be honest, there are a couple of things that needed to be discussed before we go into the meat of the situation. One, I'm just ashamed that I'm so facial hair challenged that Clay Aiken has better facial growth than me, but then at the same time, Clay Aiken these days looks a lot like one of those transgender kids from the Sundance show, "
TransGeneration
," trying way too hard to be macho and masculine. So, I must apologize for the creepiness of this photo and if it's early in the morning, I'm sorry that I may have made you spilt out your coffee. I bring this up because Clay Aiken has been giving nightmares lately, especially if I flip around the TV and catch brief bits him performing his new single, a cover of the tune, "Without You." First off, when I heard the song, I instantly think of that suicide scene in the dreadful
Rules Of Attraction
, and then I start to think about Aiken standing outside my window late at night, watching me sleep and holding a knife. This song is sending out the completely wrong message. Well, I've never been sure if a song of this particular nature ever sends out the right vibes, but the way Clay Aiken performs it, it'd be more comfortable in early 80s Brian De Palma high class slasher film than anything else.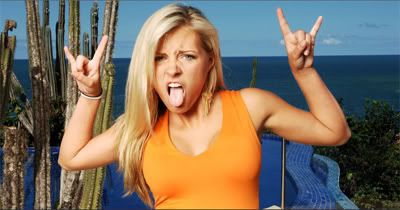 Another thing I'm unsure about: is which is better: the fact that the lovely or you love to hate her, Casey is on the new season of Road Rules/ Real World challenge,
The Duel
. Or the fact that MTV has finally woken up and now offers their
MTV Overdrive
for the Mac. So now I can finally watch the "Laguna Beach: The After Show" and get a tour inside the house of Rocky/Raquel. Dare I even say, old episodes of "8th & Ocean".
Speaking of "8th & Ocean," the first season just came out on
DVD
, which might be a good indication that a second season is coming very soon. But only one question remains, will Brianna Hicks be back for another round?
Please check out
Shots Ring Out
if you're like me and into checking out music videos by bands that make good music (although, they could step up their hip hop game, but that's nether here nor there) and quality commentary to go along with them.
That new Bonnie "Prince" Billy album, "The Letting Go," is extremely beautiful and haunting. It's a album that doesn't necessarily at first command or begs for your attention, but the further along one gets with the album, the listener is placed into a bit of a trance. The occasional duo vocals from Oldham and Dawn McCarthy just sucked me into the record; McCarthy doesn't necessarily add anything to Oldham's vocals nor does she take away or distract, if anything, it's like getting crushed up Oreos on an ice cream sundae. Or in other words, it's the exact opposite of the Watson Twins on that Jenny Lewis solo album.
Capote
director Bennett Miller is
making another film
. I was beginning to wonder what was going on with him? Because besides being a solid and well-acted film,
Capote
had visual style to spare. So it'll be interesting to see what'll do next. The world of movies will be all right and back to normal if more people like Bennett Miller are making films and less people like Jessica Simpson are making films.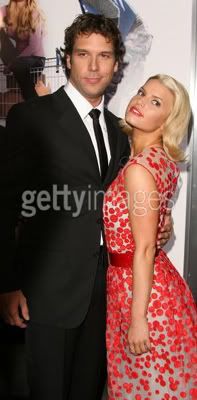 This was a failed topic in the pop culture debate I held the other day, but I'm just wondering did anybody catch the Dane Cook "Vicious Circle" special on HBO a couple of weeks back? Here's the thing, I watched about half of it; or to better put it, I came in during the start of the 'B&E' bit. I'm not a fan, never been a fan and will never be a fan, but I have to admit the 'B&E' story was actually pretty funny. Cook, at times, has the ability to be a great storyteller, but he just gets bogged down in the 'how cool am I because I made up some new word?' shtick. Just stick to telling stories and adding the appropriate sound effects. The topic failed in class because people wanted to talk about other comedians and then somebody said that they thought Carlos Mencia was funny and you know, I didn't want a fight to break out.