Pretty Vacant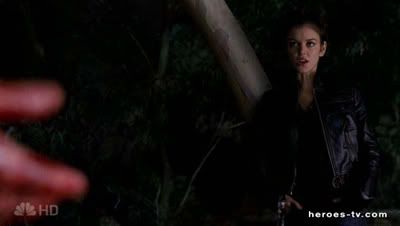 While the end result of weeks and weeks of hype and bad promos was a wee bit anti climatic, I still have to say that "Heroes" was surprisingly good. Sure, the stripper storyline is getting shittier and shittier each week, but that Peter guy wasn't that bad for a change. Okay, so that Hiro dude was a little annoying as well as that guy talking about his dad in India and that hallmark moment between the cheerleader and the brooding nerdy guy was cheesy, but the rest of it wasn't awful. Nora Zehetner was good, too. It was a good episode for a change. Although, I still thoroughly and highly disagree with
this article
though. "Lost" is still better than "Heroes" because "Lost" actually rewards its viewer with decent payoffs where as "Heroes," which only has had nine episodes hasn't really had the chance to confuse an audience, but it's certainly has disappointed audiences with it's weak climaxes.
I'm all prepare to be disappointed by next week's reveal of Sylar. I don't even believe that a writer like David Mamet could deliver on the hype of the Sylar.
I'm not sure if Harvey Pekar's friend, Toby is stoked that the
Revenge of the Nerds remake got canceled
. I can you tell one reason why it got canceled:
Nick Zano
was supposed to be in it. Doesn't matter that the dude was probably perfectly cast as a douchey guy; anything that dude is involved with just falls apart.
Country Coachella might be cool. Hanging out in the sun, listening to Willie Nelson with the country music scene's version of Cory Kennedy.
You know that every scene has one.
What's the deal with airplane food and racist freak outs and rather shitty apologizes on network television by former co stars? Sure, Michael Richards had his own show shortly after "Seinfeld" went off the air that quickly got canceled, but I really want to believe that the "Seinfeld" curse is finally getting him. I'm not sure why it's biting him so hard, but never the less, the Seinfeld curse has struck again.
Did not see "V.Mars" the other night; it was pre empted by a Clips game (not ready for hoops yet though). Hope it was a good one because they certainly could use a good episode. Ain't It Cool says
it got picked up for 20 episodes
.
I was thinking this out and hear me out, is it possible for the producers of "30 Rock" to trade Jane "Comedy Killer" Krakowski to "Studio 60" for Ayda Field? She may not be that funny, but at least Ayda field doesn't have a lazy, unfunny eye.
This year, my music listening habits changed rather drastically. Perhaps for the best, perhaps for the worst. I used to be an album kid; driving all over the place, listening to the whole album; not just the song on the radio or whatever. I'd give new music a full spin before passing judgment on it. But this year, something changed. I spent less time wandering around campus, listening to stuff and I spent more time in my car, killing time, listening to satellite radio. While being a commercial free as well as censor free service (still have to pay for a subscription though), satellite radio is no different than regular radio as it's a single orientated medium. And basically, I'm flipping from station to station to find a good song and hence, why the best singles in 2006 is coming so early in the year in review season.
Counting down from 10 to 1, naturally: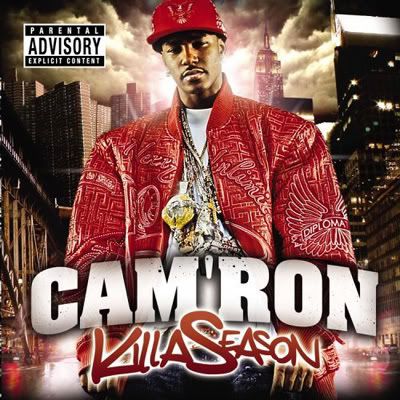 10. "Wet Wipes" by Cam'ron (Produced by the Alchemist)
Listening to this song makes me wonder what happened to "Killa Season" all over again. Cam was going off being shot and the Jay-Z beef was just starting to bubble up, then this song comes out. The beat feels like a rarity for the Alchemist since there's no speed up soul samples in it and it's rather straightforward. Lyrically, Cam is funny and charming. It basically "Killa Season" set up to be an instant classic, but I don't know wha happened. At least, there's this song.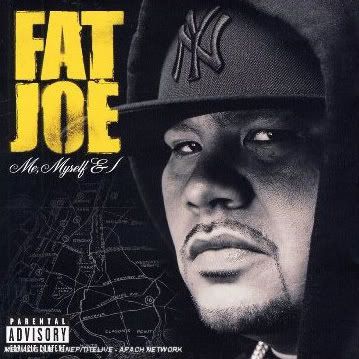 9. "Make It Rain" by Fat Joe Featuring Lil' Wayne (Produced by Scott Storch)
I haven't been a fan of Scott Storch's work and probably won't be in the future, but with this tune, the dude has made the "Raining Blood" of strip club anthems. It's fast, easy to dance and more importantly, it sounds good while driving around with the windows down.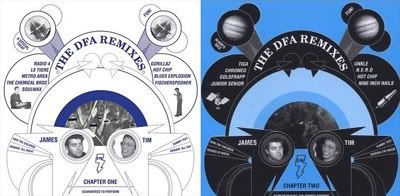 8. "(Just Like We) Breakdown" [the DFA Remix] by Hot Chip & "Slide In" [the DFA Remix] by Goldfrapp
The beauty of a remix by Tim Goldsworthy & James Murphy is that they completely strip the song bare only leaving the vocals to survive. Then in a matter of moments, like Ty from "Extreme Makeover: Home Edition," they vastly improve upon the original frame of the song. Crafting a much more infectious groove that demands one dances to it or at least begin to work out in order to obtain the stamina to dance all thirteen minutes of the "Slide In" remix.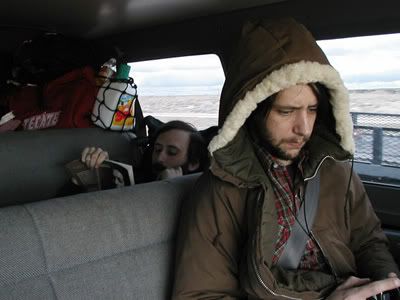 7. "The Funeral" by Band of Horses (Produced by Phil Ek)
Lyrically and perhaps musically, Ben Bridwell is filling that happy hippie void left by My Morning Jacket. Bridwell manages to make an upbeat song about one of the most depressing aspects of life.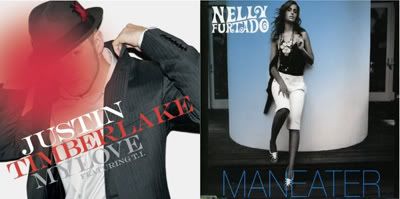 6. "Maneater" by Nelly Furtado & "My Love" by Justin Timberlake Featuring T.I.
Sure, these two Timbaland tracks don't have as many tempo changes as I'd like out of my Timbo beats. But they're good, really good. "Maneater" has pretty much (for the good or for the worse, depending on which street you live on) reinvented Furtado as dancing, sweaty sexpot and more importantly, made her interesting again. Where as "My Love," especially around the chorus/bridge sounds like a rough draft of the Aaliyah classic, "Are You That Somebody?".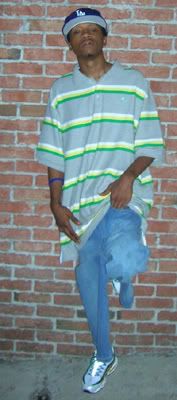 5. "Aint Gonna Let Up" by Da Great Yola
I'd like to say that during my one-week stint in Atlanta this summer has greatly influenced the inclusion of the largely unknown DG Yola on my list, but honestly, it's not true. Sure, I heard it on the radio a couple of times when I was out there, but I just appreciate the fact that an emerging artist from a high profile scene such as Atlanta isn't rapping about snapping fingers. While Yola isn't the greatest rapper currently out there, the beauty of this song is that there's no special dance that goes along with it; he's just being completely honest about haters in the clubs.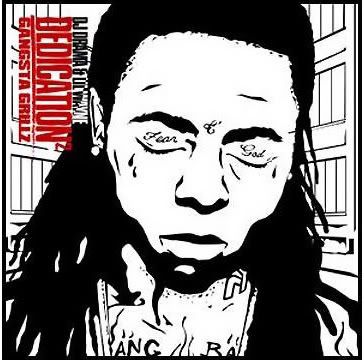 4. "Cannon" by DJ Don Cannon Featuring Lil' Wayne, Freeway, Willie the Kid, T.I. and many more (Produced by DJ Don Cannon)
I don't know how many times I've written about this song. Granted Busta Rhymes' verse on the song is stupid because the dude was on "Scenario" by A Tribe Called Quest, so he knows about the same as me when it comes to guns and moving drugs, we all learned it from Raekwon and better rappers. Yet every other rapper or at least of the various versions I've heard of this song, each one of the rappers rhyme with an intensity that is missing from mainstream rap. I'll say it again, it's an awful a lot like the Marley Marl classic, "The Symphony." Listen to Freeway's verse on it, the dude sounds like he'd still be rapping right now over that beat.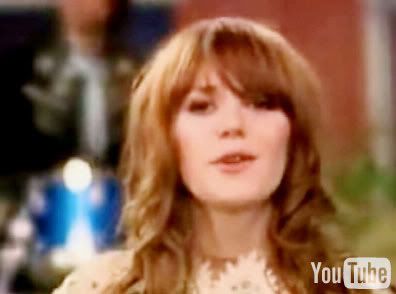 3. "Rise Up With Fists" by Jenny Lewis & the Watson Twins (Produced by Mike Mogis)
Probably the best song Jenny Lewis has written thus far in her career.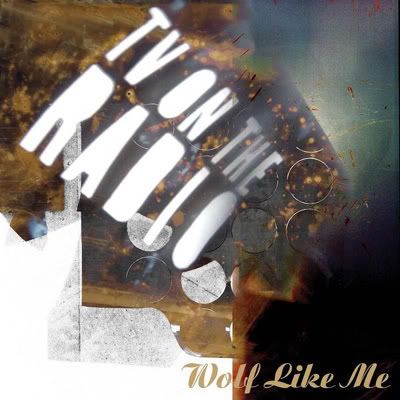 2. "Wolf Like Me" by TV On The Radio
Perhaps best known to internet seekers as "Playhouses," TV On the Radio's "Wolf Like Me," is a great song flat out. It's one of those songs that'll create new fans while at the same time, not turning off old fans.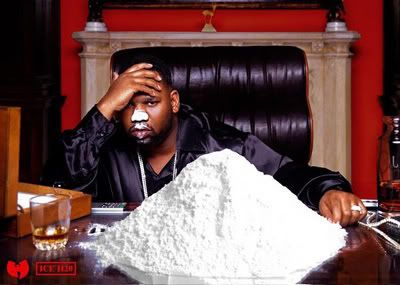 1. "State of Grace" by Raekwon (Produced by the RZA)
This song plays out like a great movie trailer. It doesn't spoil the whole story; it just gives a taste of things to come (hopefully) with "Only Built 4 Cuban Linx II." All the things that audiences loved from the original are back, right down to the
Scarface
audio drops, but more importantly, Raekwon sounds determined to regain the title of the King of Coke Rap.
Songs by Artists That We're Not Supposed To Like, But This One Song Is Good:
-"Hustlin'" by Rick Ross
-"Van Helsing Boombox" by Man Man
-"Fergalicous" by Fergie
-"Grammy Family" by Kanye West Featuring Consequence & John Legend
-"I Wear My Stunna Glasses at Night" by the Federation featuring E-40
-"Wind It Up" by Gwen Stefani
Under Two Minute Gems:
-"New Drug Queens" by Pink Mountaintops
-"No $, No Toke" by Jaylib
Spencer Krug Jam of the Year:
-"All Fires" by Swan Lake
Love the Singles, Not Sure about a Full Album:
-"Pop the Glock" & "Hot Chick" by Uffie
Love the Single, So Where's the Album?
-"Herculean" by The Good, The Bad and The Queen
-"Everything Must Go" & "Smithereens (Stop Cryin')" by EL-P
-"The Letter P" by Saigon (produced by Just Blaze)
Whatever happened to:
-"Kruger Gangster" by the Clipse