Oh, Bondage...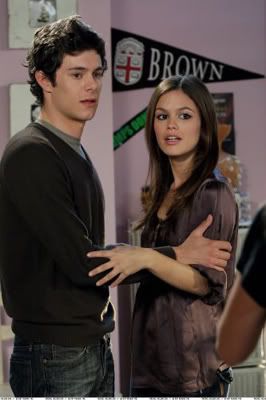 I know it's been a while and I really don't know where exactly to begin. Things have been pretty good lately. Bummer about "The OC" getting canceled, but I think, collectively, we all quit watching that show a long time. Some people sooner than others, but its okay. Some of us are a little more optimistic and hopeful and thought that maybe, just maybe they could turn things around after that second season. Somebody asked me if I was going to change the name of the blog cause the show was canceled, but I think or at least, I want to believe that the skeet on… empire has moved beyond being a blog with a wacky name and really awful sentence structure. There's still a fair amount of run on sentences, but at least, it's spelled correctly this time around or at least I want to believe that's spelled correctly this time around.
With that said, bullet points (please feel free to discuss):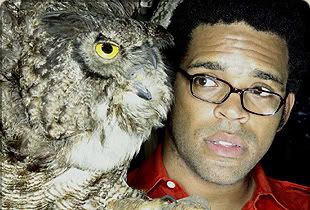 Local favorite
Bus Driver
's new album, "Roadkillovercoat," is probably my favorite rap or hip hop album since Ghostface's "Fishscale". Please check out this album at the end of month or just go to the link and listen to "The Troglodyte Wins" over and over again like I've been doing the last couple of weeks.
One can view scenes from the restored version of Jodorowsky's
Holy Mountain
here
. For some insane reason, neither the
El Topo
or
Holy Mountain
revival is making its way to Southern California. Shitty to the same the least.
"Phantom" by
Justice
may be the best song of 2007 or at least right now, easily top five songs of the year. It should be noted that I'm not saying this because the song samples a piece of the score from Dario Argento's wonderfully bloody classic
Tenebre
.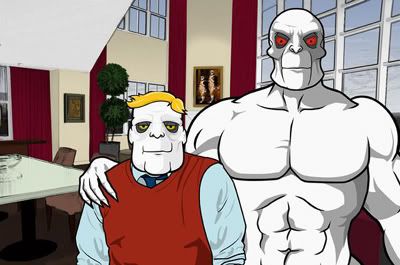 I still don't understand why Adult Swim continues to hid a show like "Frisky Dingo," while it gives a prime time slot for a shit storm known as "Assy McGee." "Frisky Dingo" is not only really funny, but it's probably the best serialized super hero story on TV right now. DVRS were invented, so you can check out this show and it's why people put shows on the internet. Get into it.
I used to love the 405. You know, it treated me okay and I never treated it bad in return. Sure, I never bought her a gift, but you know, what did I do to deserve to be stuck in the madness known as the crawl on the 405 right around LAX or Lawndale? Maybe it's the construction or maybe it's just this week because everybody is going back to work, but the 405 has quickly become a personal nightmare.
The new LCD Soundsystem album is pretty killer. I told a friend that it's the best album of 2007 back in 2006.
I wish that this
movie
was out on DVD.
Is it me or is the new MTV dating game show, "
Exposed
" built entire around the concept of the ugly friend? There's the attractive suitor and in some van, is the ugly friend asking all kinds of cockblocking. Well, I shouldn't say, ugly friend, because, we're all pretty foxy in our unique, beautiful way, but you know what I mean. It just seems weird that the some Abercrombie model type dude is best friends with a mutant from table 8 whose got a fistful of zingers. These shows are bad enough as is, but they don't need to be this bad or rubbing it in the commercially unattractive person's face. And from the few episodes, I've caught of the show, it doesn't seem as if they're going after really hot people anymore to be on the show. Does anybody recall when you'd tune into an MTV reality show and be all sorts of out of handness going on? It's barely getting to the level of that slight rush one gets from drinking Vitamin water.
And finally, I've finally seen
Children of Men
. I've seen it twice and I honestly could watch a couple more times before it leaves the theaters. It was the best film of 2006. It was everything I hoped and wanted from this film. Go watch it again. Seriously.