Sling Beaners On Patrol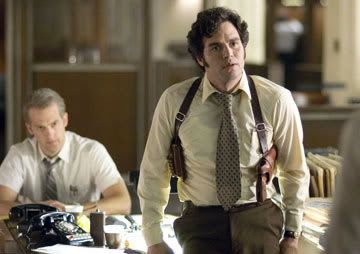 I still know that it's been a while and quite frankly, very few things make sense to me these days. "Pet Sounds" makes sense. "One Word Extinguisher" by Prefuse 73 makes sense. "Little Wing," & "Don't Let It Bring You Down" by Neil Young makes sense. (Dude, Neil Young at
Massey Hall
) That EL-P album makes sense. The
Whatevs
redesign & relaunch (we heart Uncle Grambo) makes sense. And oddly in the midst of everything not making any sense,
"Tim and Eric: Awesome Show. Great Job"
makes nowadays. Traveling makes sense. Hilariously mispronouncing peoples' names makes sense. Talking about
the Sarah Morrison
with
Robin Brown
makes sense. Bus Driver always made sense or at least he did to me. Making lists makes sense. Fincher's
Zodiac
makes sense; it's great. Not a thriller for the masses, but a zippy art film about obsessed people shot wonderfully in HD. It's hard to say if I liked it better than
Fight Club
or
Se7en
because
Zodiac
is a completely different animal.
Se7en
, in today's movie savy world would be nothing more than a three episode arc leading to the season finale of "CSI: Miami," and
Fight Club
was all style, technique and attitude where as
Zodiac
is also about style, but it's mostly mood, atmosphere and characters. Support filmmakers who make films with a unique style and voice. "30 Rock" and "The Sarah Silverman Program" makes sense; is there any possible way that the viewing audience could get a straight shot of "The Office," "30 Rock" and "Sarah Silverman"? It'd be the best 90 minutes of television ever.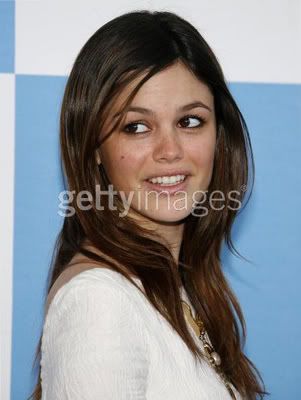 I wish I could make a list of things that don't make sense, but I'm not sure if the internet is big enough. Like an
English language remake of The Lives of Others
doesn't make sense. Instead of remaking it, why not let the dude who directed the original do an English film? The film
Dead Silence
doesn't make any sense, but the young people will be into it cause you know it's scary. Emmanuel Lubezki not winning an Academy Award for
Children of Men
doesn't make any sense at all; did the voters fail to see how groundbreaking his work was in comparison to that extremely over rated film that I'm too lazy to look up and spell correctly. Yeah, that film looked nice and it was warm in sequences, but dude, did they not see the scene that long take in the car? Probably my recent decision to eat small portions and to skip meals all together sometimes doesn't make sense either, but you know, whatever. Its just hard for me to make sense of anything because I spent most of my time in a car or staring at the computer, hoping I could find something to write about. I just don't want to say everything sucks. I mean it does, it really does. The world is falling apart. I'm falling apart. Well, that's a bit over the top. Maybe a better term is I'm in need some of stiching. Just look at what's happening with everything? Dick Cheney is nearly blown up, the stock market crashes, people are choosing to watch films like
Ghost Rider
and
Norbit
(well, I shouldn't talk since I saw
Norbit
, but it was for a paper). What the fuck is going on? TV shows that used to be good now move like a small child dragging a stick through the mud.
At least
If…
is coming out on
DVD
I wish I could say more about other things; not personal things, but work things. But I'll say this to say that, most actresses in real life aren't that impressive. Then again, we hold them to such a high standard. You know, they're just normal people who wear too much foundation sometimes.