This Damn Needs to Burst!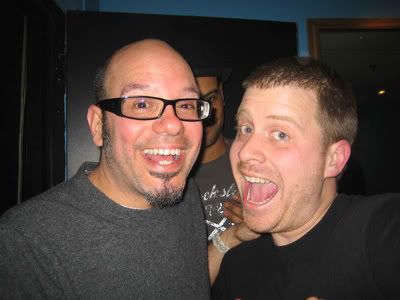 I bet you that David Cross is only hanging out with EL-P so he could get a copy of "I'll Sleep When You're Dead" before everybody else. I could care less about the new Modest Mouse or Arcade Fire or Air or whatever album has leaked so far this year. Why hasn't this album leaked yet? Shit, I may have to hang around Amoeba at midnight on a Monday night in order to get my crubby hands on this thing.
Quite frankly this
e-card
isn't doing the job anymore. Who needs a new Portishead album when you have "Poisenville Kids No Wins"? Holy Smokes.
Between the potential of this album and that Panda Bear album, March is going to be a great month of new music.