The Smiths VS The Cure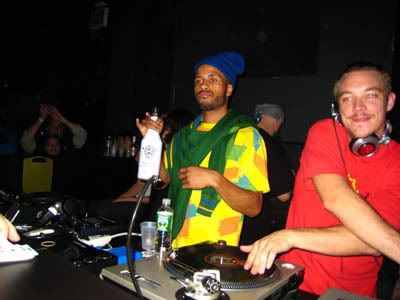 The best thing about the intranet right now has to be
Diplo's
free
mix
for Pitchfork. It's the next best thing to seeing Diplo DJ live (for those in Southern California, Diplo is going to be at the wonderful Echoplex on the 21st with Switch, get tickets
here
) and if the dude hasn't made it out to your neck of the woods or if for some god for saken reason, you have something allegedly "more important" than seeing Diplo (like a family member's wedding or hanging out with Artie Lange are good excuses for missing Diplo). Download the mix and rush out and see him & Switch when they're in town. Dude, they're gonna play some Santogold jams, some random house records, some random commercial rap records, and probably some Justice remixes. In other words, you'll lose some weight from excessive dancing and your minds and probably your pants.
Other great things about the intranet are:
-The
"I Like Turtles" kid
.
-
Charlyne Yi's Man on the Street interviews
-
CHUD
's extensive coverage of the cluster fuck known as the strike films.
-
Hollywood Elsewhere
-
The Passion of the Weiss
Get stoked.
Sacha Baron Cohen's Bruno goes into production.
Sweet, but it's a bit of a bummer that he's not going to film during spring break.
In case anybody is wondering, that
TMZ TV show
will not be affecting airing of "The Simpsons" on channel 11. We, the audience are getting one less episode of "Malcolm in the Middle," which is a great thing.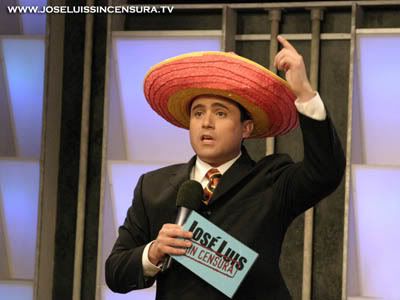 I took Spanish for four years straight in junior high and my first two years of high school, but I can't remember a single thing from those classes. I think I took my final Spanish final while listening to Bjork on headphones in the back of the room. If I remembered any of that, I think I would be able to enjoy shows like
"Jose Luis Sin Censura"
and
"Estudio 2"
on a whole other level. I mean, what's there not to like about Spanish television? It's all one big variety show. Sexy dancing girls, check. Hilarious dwarves dressed as pop culture figures, check. Stereotype based humor and characters, check. And "Jose Luis" takes it up a notch by featuring scary girls in Raiders gear that want to beat up all of the female guests. It's a perfect form of entertainment, but there's just little thing known as the language barrier. Part of me believes that if myself and
Robin Brown
continued our public access show and spoke Spanish, we could've had a successful career in Spanish television. I wish more TV was like "Estudio 2," you know, a dwarf comes out dressed up as Ghost Rider and starts to smack the audience around then lets out a giant mobster out of a cage who removes a horrible singer from the stage. How great would American Idol would be with that? Or if on an episode of "The Hills," Heidi ran into some female Raiders fans with pencil thin eye borrows? Totally rad would be the best word to describe it.