This is the part of the movie where they play a Explosions in the Sky song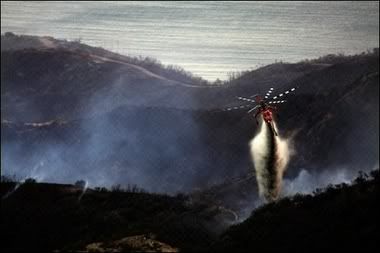 I don't know if it's going to be in poor taste to say, but either way, I may not be saying "holy smokes" for a while.
I hope that everybody in San Diego and in Malibu and in Lake Arrowhead and in the Inland Empire and perhaps, the closest to my heart, everybody in the Irvine/Foothill Ranch and their pets are out of harm's way and safe. The Santiago Canyon is perhaps the worst of all, since, it appears to be caused by arson.
Stay safe, stay strong Southern California people. Much, much respect to the overworked and just awesome firefighters of Southern California.