Nomadic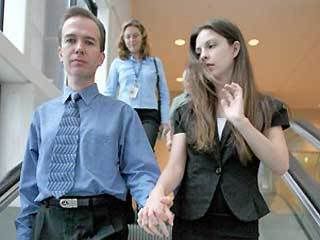 Okay, so I just saw a story about John Mark Karr and the woman whose happily in love with him. It creeped me out big time. I nearly lost my lunch like the time when that over weight couple violently and passionately made out on the jumbotron at the Dodgers game (Hey,
Frank McCourt
way to challenge Artie Mureno on the quest to be the west coast version of the Yankees).
Any ways, ripping off
Spencer Sloan
, I'm going to do some posting over
here
for a minute or two.